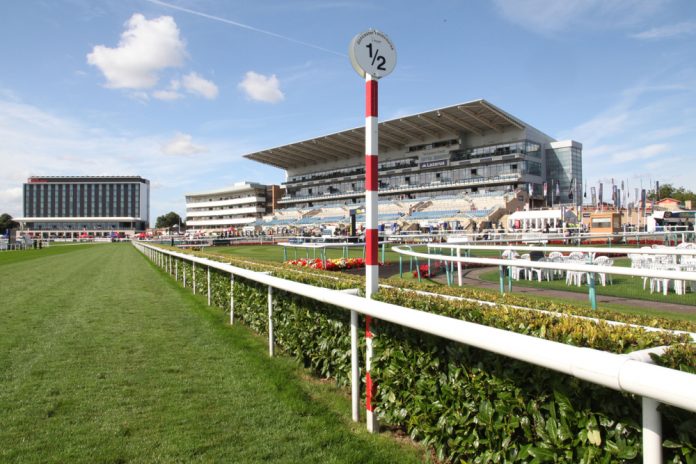 Bookmakers have agreed to pay extra fees on existing streaming and data deals until 2 December, providing the horseracing industry with additional funding aid throughout the second COVID-19 lockdown in the UK.
Racecourses will benefit from the extra revenue from online operators, making up for some of the funding shortfall caused by the widespread closure of betting shops in the UK and Ireland for the next month.
As with other major sporting events, crowds have been banned from courses in the country since mid-March, with the exception of two pilot meetings at Doncaster and Warwick which were tried and tested in September.
The new agreement from bookmakers, which follows on from similar increased pricing in June and July when betting shops were closed, comes at a time when UK racing is trying to combat the long-term financial strains that have resulted from the ban on spectators and closure of betting shops.
Julian Thick, CEO of Newbury Racecourse, said: "We are very grateful for the betting industry to agree to paying increased fees for the next month, while most of Britain and Ireland will be locked down. Newbury Racecourse has long enjoyed valued partnerships with bookmakers, and we are of course looking forward to the Ladbrokes Winter Carnival this month.
"This additional funding will be much valued by racecourses but it won't plug the hole left by lost revenues from LBO closures for the next month. Make no mistake, racecourses are really suffering at the moment, and the return of crowds is absolutely critical to us operating but we are grateful for betting industry's support throughout the difficulties of the Covid-19 crisis."
Racecourse Media Group, which is owned by 34 British racecourse shareholders, provides streaming and data to bookmakers from 35 British and all 26 Irish racecourses. In light of the decision, RMG welcomed the additional support from UK bookmakers.
Nick Mills, Commercial Director at Racecourse Media Group, added: "We are very grateful to all our streaming and data partners who have agreed to pay an increased fee for the RMG Watch & Bet service for one month.
"This will help compensate our racecourses for some of the revenues lost from our LBO (Licensed Betting Office) business, while shops are closed. This shows what can be achieved by racing and betting working effectively together, which is especially important in these times."
Issuing a statement, the Betting and Gaming Council (BGC) also highlighted the tens of millions of pounds donated by both land-based and online bookmakers for the right to screen live races to customers, in addition to levy contributions, sponsorship and media payments.
However, due to the closure of betting shops in England until at least 2 December, compounded by the ongoing ban on spectators, funding for the racing industry has dwindled substantially.
The future of funding for the racing industry also remains unclear as it is not guaranteed that betting shops in large parts of England will reopen their doors once lockdown is lifted, with betting shops in areas under Tier 3 restrictions expected to remain closed.
Michael Dugher, chief executive of the BGC, added: "There has always been a close relationship between betting and racing. So, with the Government's ongoing Covid restrictions affecting the sport so severely, it's welcome that bookmakers are stepping up to further support the sport. 
"This extra funding for streaming and data rights will undoubtedly help racing's finances for the next month and I'm delighted to see BGC members assisting the sport in this way.
"We will continue to make the case to the Government that betting shops should be allowed to re-open, in line with the rest of non-essential retail once the national lockdown ends, and that socially-distanced crowds return to race meetings as soon as possible.
"I'm equally sure that the whole of racing will be making the case ahead of the Government's gambling review that a healthy betting industry is critical to the future of the sport."