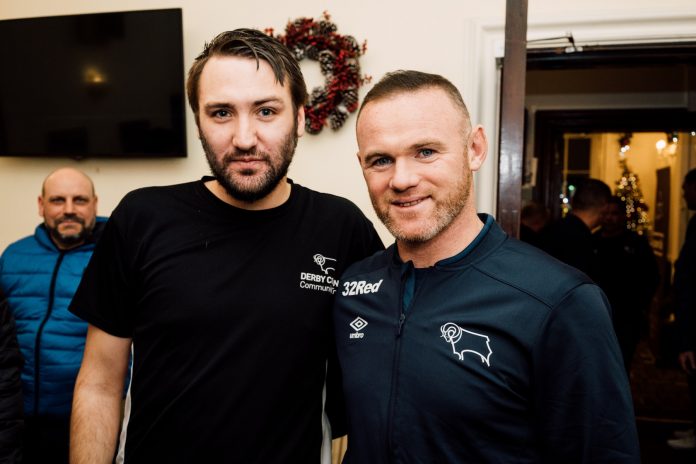 Online casino company 32Red has continued its commitment to reinventing football sponsorship after the operator confirmed it would reinvest in the men's mental health programme, Team Talk.
32Red currently holds sponsorship agreements with three Championship clubs and Rangers in the Scottish Premiership. Its renewed investment into the Team Talk platform will see the company invest tens of thousands of pounds in continuing to help develop the mental health programme run by Derby County Community Trust.
The Team Talk platform uses the local club as a mechanism to engage with men about their mental health, running across four hubs during its first before switching to virtual delivery throughout lockdown.
This reinvestment will enable the Team Talk project to maintain, and increase, its support hubs across the city for the next 12 months.
Derby County striker Martyn Waghorn, said: "The efforts of the Team Talk project haven't gone unnoticed at Derby County. I know the struggles myself having been there in the past and a little work to help others goes a long way. Team Talk is doing a fantastic job."
32Red's parent company, Kindred Group, has previously outlined its intentions to become a 'sponsor of choice' for sporting organisations and their wider communities.
This partnership with 32Red builds on previous Kindred partnerships with the boxing, horse racing and darts industries having previously launched a #GoGreen day at the races via its Unibet brand.
Neil Banbury, 32Red's General Manager, commented: "The renewed investment we are announcing today means Derby County Community Trust can continue some of the fantastic work and results we saw from the first year of our partnership.
"Using the unique relationship supporters have with their local club, we hope to reach many more men with the expanded mental health support services who would otherwise be suffering in silence.
"We know from our 'Tackling the Stigma' report that men are at increased risk of suffering from their mental health – but that they are also most likely to engage with projects that involve the football clubs they cherish.
"Our partnership with Derby County Community Trust shows our deep commitment to continue developing a new model for football club sponsorship. Kindred Group is leading the way in becoming a sponsor of choice for a club and its community."
As part of their ongoing commitment to benefiting both clubs and communities, 32Red will be announcing similar projects on men's mental health as part of an ongoing aim of being a positive sponsor for football clubs and their communities in the coming weeks.
Head of Community at Derby County Community Trust Simon Carnall added: "Following a successful first year, we are delighted that 32Red has recommitted to this project. It is the first time Derby County's main sponsor has made such a big investment in the local community. This renewal of our partnership means we can now expand the programme and reach many more men with mental health problems across the community over the coming year.
"At a time when the coronavirus pandemic is making things even harder for men, this is a timely project, especially based on the fact we are now heading into a second lockdown."