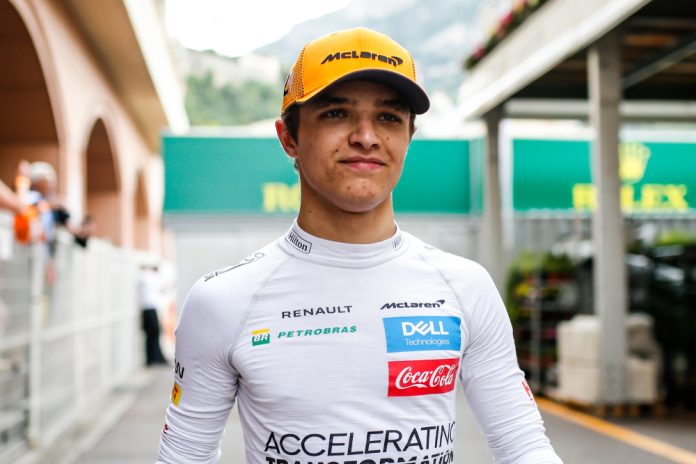 New York-based MSP Sports Capital has acquired a 15% stake in McLaren Racing, rising to a maximum of 33% by the end of 2022, which will see the private investment group inject £185 million into the Formula One team over a period of two years.
The firm, which has invested in the National Basketball Association (NBA) and Major League Baseball (MLB), has valued the racing team at around £560 million.
MSP's Jeff Moorad and Rodrigo Trelles Zabala of UBS O'Connor will join the McLaren Racing board as part of the agreement, with Jahm Najafi of The Najafi Companies – one of the principals of MSP – taking on the title of Vice-President of McLaren Racing.
The McLaren Automotive headquarters will remain located in Woking and Bahrain's Mumtalakat will still act as the team's majority shareholder.
Earlier this year, McLaren took the 'difficult decision' to become the first Formula One team to place many of its staff on furlough as a result of the coronavirus pandemic, and in June the team requested a loan from the National Bank of Bahrain to help solve cash flow problems.
Chief Executive Zak Brown commented: "This investment represents a key moment in the progress of McLaren Racing.
"It bolsters our plan to return McLaren to contention for race wins and championships in Formula One and IndyCar, and will strengthen our positive momentum as we continue to focus relentlessly on our mission to return to the top of the podium."
McLaren recorded its best constructors' finish since Lewis Hamilton departed the racing team at the Abu Dhabi Grand Prix at the weekend, with Lando Norris and Carlos Sainz placing fifth and sixth respectively.
Norris, who took a temporary pay cut at the start of the COVID-19 outbreak, commented: "From a racing perspective finishing fifth and sixth is a good result and as a bonus we took third in the constructors.
"It gives everyone at the MTC a lot of encouragement and is a reward for all they have done.
"We want to close the gap to second and that will take a lot of work, but if we want to be championship winners we need to be determined and keep working hard. That's the aim over the winter."