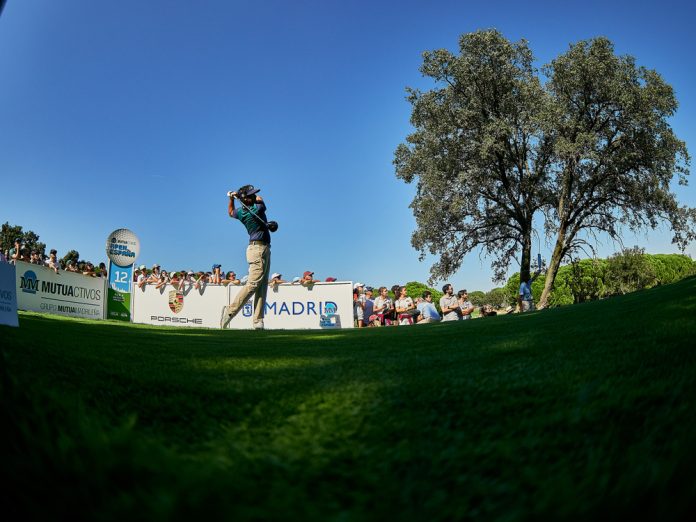 After losing 18 events during the 2020 COVID-19 pandemic, golf's highly anticipated European Tour will return to its full international programme with a minimum of 42 tournaments in 24 different countries.
The UK will host four events in July and August, including the British Masters – hosted by Danny Willett – which will have an increased prize fund.
In addition, the UK will be home to the Scottish Open in July and an event co-sanctioned with the Ladies European Tour and the LPGA. There will also be events in Tenerife and Gran Canaria.
Lee Westwood, Matthew Fitzpatrick, Patrick Reed, Tommy Fleedwood and Victor Perez among others are expected to appear in the tournaments. However, organisers have ensured that the schedule reduces travel as much as possible due to the ongoing pandemic and restrictions.
The headline Rolex Series has been reduced from eight tournaments to four, although as with the British Masters all competitions will receive an increased prize fund of £8 million and 8,000 race to Dubai points.
A further £9 million in prize money and 12,000 race to Dubai points has been allocated to the final Rolex Series event, the World Tour Championship in Dubai.
Chief Executive of the European Tour Keith Pelley said: "I am incredibly proud to announce our 2021 global schedule today, one that once again sees us journey through continents and across the world.
"There is no question that the challenge of reshaping our 2020 season in many ways informed our approach to 2021.
"One of the key learnings was to group events together in terms of their geographical location to create a more travel-friendly season for our members. That is reflected in numerous concentrations of event locations.
"Our events in the initial part of the 2021 season will continue to operate under the guidelines of our world-class health strategy, which will evolve aligned to the latest medical advice.
"However, with the incredible progress that has been made in recent months in terms of a vaccine, we look forward to hopefully welcoming the gradual return of the fans we've so dearly missed."
The recent announcement follows the news that North America's PGA Tour and the European Tour plan on a strategic alliance to usher in "a new era of golf," with the two bodies cooperating on commercial matters such as media rights, prize funding and scheduling.
PGA Tour Commissioner Jay Monahan would also get a seat on the European Tour board as part of the deal, and the PGA Tour will gain a minority stake in European Tour Productions, which is responsible for distributing coverage of the tournament's UK competitions.
Northern Irish golf legend Rory Mcllroy appeared supportive of a potential merger between the PGA Tour and European Tour, saying "golf at the highest level needs to be simplified."
Plans by the World Golf Group (WGG) to create a rival Premier Golf League, which would see 48 players compete in 18 events for a £240 million prize fund, has seen less support, with both Pelley and Monahan openly opposed.