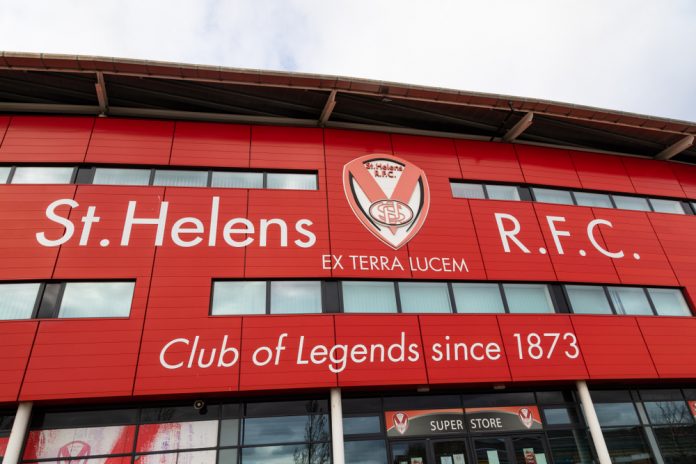 Rugby league club St Helens RFC has become the latest sports team to form a partnership with fan engagement platform Iqoniq. 
Through the agreement, fans of the Betfred Super League side will gain access to the latest team news and information via the Iqoniq app, where they can also find exclusive content, in-app games, special merchandise, ticketing offers and obtain rewards as part of the club's loyalty programme.
The three year deal sees the Saints join a number of world famous leagues and sporting organisations, including La Liga, AS Roma, AS Monaco, Real Sociedad, Crystal Palace FC and McLaren Racing, in signing up to the platform.
St Helens RFC General Manager, Dave Hutchinson, said: "Here at Saints we are always on the lookout for interactive ideas and concepts to grow our fan base not just locally, but around the world."
"With this in mind, there is nothing better than establishing this partnership with a leading fan engagement organisation in Iqoniq, who already work with so many high profile sports Clubs.
"As a Platinum Partner, we are delighted they will also feature on the back of both our 2021 Home and Away replica and playing kits. We are also excited to be able to soon launch our Saints related content on the Iqonic app which will give fans a number of exclusive opportunities."
Iconiq is a social media and fan engagement platform which aims to provide sports fans with greater links and connectivity with their favourite clubs and athletes via a personalised and interactive approach.
Kazim Atilla, CEO of Iqonic, said: "We're proud to partner with back to back champions, St Helens RFC, and further our footprint in rugby league.
"We are looking forward to working with the club to engage their passionate fans, which are such a huge part of the club's rich history and heritage. 
"In 2021 and beyond, with the shared goal of a 'digital first' approach, our platform will look to grow the Saints fan base further, helping them to benefit with a range of exclusive offers, rewards, content, in-app games and special merchandise and ticketing offers."
The Super League is set to start on 11 March, having been delayed due to the latest UK lockdown, and the planned 27-game schedule may be reduced to 25 fixtures.