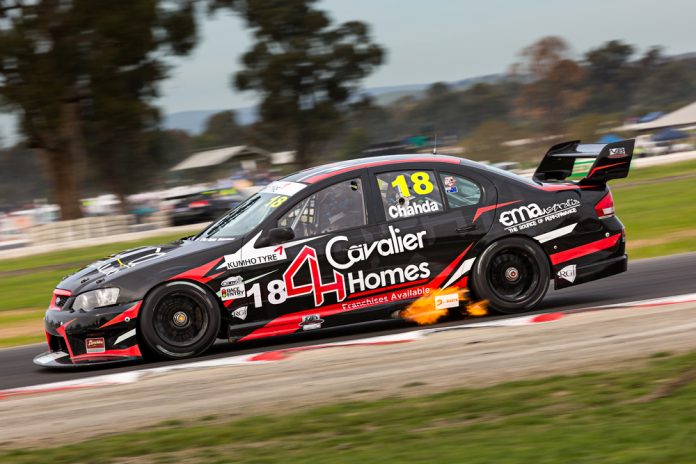 Sky NZ will bring Australian motorsports to the television screens of New Zealand motor racing fans as part of a new agreement.
The deal with the Australian Racing Group (ARG) and Shannons Motorsport Australia Championships (SMAC) will see Sky NZ provide coverage of all six SMAC events, as well as the ARG's Bathurst International and Boost Mobile Race Tasmania, the latter of which is taking began yesterday and continues today [26 January].
Motorsport Australia Director of Motorsport & Commercial Operations Michael Smith welcomed the opportunity to gain further exposure in the New Zealand motorsports market.
"The 2021 Shannons Motorsport Australia Championships will be one of the biggest and best yet and today's announcement further highlights the growing stature of these events," Smith said.
"Together with the Australian Racing Group, we're really excited to provide motorsport fans both here in Australia and New Zealand, as well as around the world, with live access to a huge range of categories and drivers who will all be eager to put on a show.
"With Race Tasmania taking place this weekend, we can't wait for the racing to get underway before moving to the first Shannons Motorsport Australia Championships event at Phillip Island in February as part of the Australian All Wheels Race Fest."
Australian racing has a busy schedule for 2020. The Boost Mobile Race Tasmania event alone features the Supercheap Auto TCR Australia Series, S5000, Touring Car Masters and the National Trans Am Series, supported by a range of local races.
Sky NZ will broadcast these events plus many more at some of Australian motorsports' most iconic tracks including Mount Panorama at Bathurst, Sydney Motorsport Park and Phillip Island.
We are pretty excited to be adding this fantastic suite of motorsport events to the Sky grid in 2021," said Sky NZ CEO Sophie Mooney.
"Races will feature expert and emerging drivers and their crews, and fans in Aotearoa will be able to chart their journeys in what promises to be an incredible season of racing."
Australian viewers will be able to watch all of the year's racing events on Seven, whilst livestream service Motorsport.tv will provide international coverage.