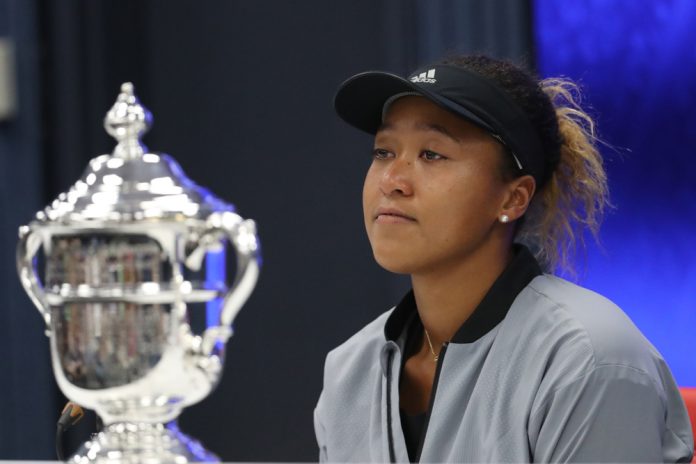 Three-time Grand Slam champion Naomi Osaka has acquired a stake in National Women's Soccer League (NWSL) team North Carolina Courage.
Through the investment, the 23-year-old will co-own the club with Steve Malik, who purchased the club in 2016 and oversaw back-to-back championship winning campaigns in 2018 and 2019. He relocated the club to North Carolina in 2017.
Osaka will act as a strategic advisor to the franchise, focussing on growing the brand, promoting women's football and sport, and tackling social issues such as 'diversity and equality', she told People magazine.
In 2020, Osaka was named the highest paid female athlete by Forbes, which estimated the Japanese tennis star earns around $34 million from endorsements alone over the last 12 months. Osaka has agreements in place with a handful of luxury brands, including Tag Heuer, and Louis Vuitton. Most recently, she penned a deal with human resources firm Workday.
"I am thrilled to welcome Naomi as an owner of the North Carolina Courage," Malik said. "Naomi embodies the values we have been striving to cultivate at our club, and she brings an invaluable viewpoint on topics beyond sports.
"I cannot think of anyone better to help us as we continue to make a difference in our community and inspire the next generation of women."
The 2021 NWSL season is set to kick off on 15 May and conclude on 30 October, taking on an extended 10-team format, with Racing Louisville and a new Kansas City franchise set to join the division.
Osaka's statement read: "The women who have invested in me growing up made me who I am today and I cannot think of where my life would be without them.
"My investment in the North Carolina Courage is far beyond just being a team owner. It's an investment in amazing women who are role models and leaders in their fields and inspirations to all young female athletes.
"I also admire everything the Courage does for diversity and equality in the community, which I greatly look forward to supporting and driving forward."
Osaka is currently gearing up for the Australian Open, which she last won in 2019. She also won the US Open last year, sporting a different mask for each round, featuring the names of black victims of racial injustice.