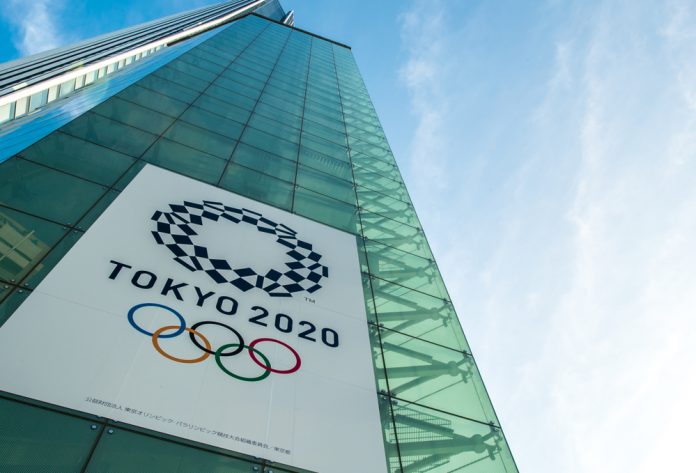 The domestic sponsors of the 2020 Tokyo Olympic Games – due to be held this summer – are 'scaling back advertising campaigns' amid increasing uncertainty.
According to Reuters, sponsors are concerned that the games' organisers have not informed them of any contingency plans should the games once again be cancelled or postponed.
Both the Japanese government and the International Olympic Committee are hopeful that the games will still go ahead as planned on 23 July, although some have allegedly privately admitted that the games will be 'too difficult' to host.
However, public support for the games is dwindling as new cases of COVID-19 continue to rise throughout Japan as well as internationally. Japanese COVID infections in particular have reached a record high.
According to a study cited by Reuters, up to 80% of the Japanese public believe that the Olympics should be postponed once again, or simply cancelled outright.
Collectively the domestic sponsors have contributed $3 million to support the event, including some of the country's most significant companies such as Canon and Japan Airlines. The firms had agreed earlier this month to extend sponsorship agreements for the event, which is set to become the most expensive in the history of the games.
A number of corporate sources expressed their concerns to Reuters, but did not wish to be named. One commented: "We're asking ourselves, 'are we really going to do this?'", adding that discussing a 'Plan B' for the Olympics was being discouraged.
Another source, who worked for a financial institution acting as one of the event sponsors, remarked that: "It's a little hard to say 'we support Tokyo 2021' when the government is under so much criticism," whilst a source from Ashai Breweries, owner Ashai Group Holdings, confirmed that the firm had delayed a planned advertising campaign after the games were postponed last year.
Meanwhile, Canon's Chief Financial Officer, Toshizo Tanaka, said that the company was working under the assumption that the games would be given the go-ahead, but added: "We are considering internally how to respond just in case it can't be held."
However, former IOC Marketing Chief and current Chief Executive of the Payne Sports Media Strategies consultancy firm, Michael Payne, told SportBusiness that domestic sponsors are losing confidence in the games due to being asked to pay extra for the delay.
"I was very surprised to learn that the Tokyo Organising Committee wanted to charge the sponsors extra for the postponement," said Payne.
"Under the circumstances, I'm not sure this was a true spirit of partnership – the IOC just rolled on all their TOP (Worldwide Partner) contracts for the year."