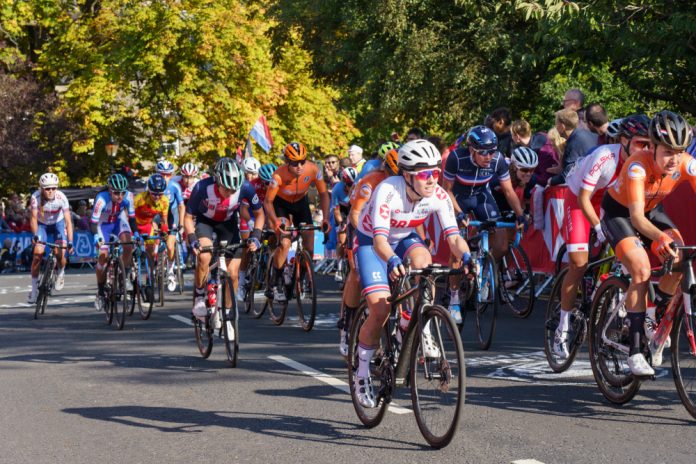 Pan-European broadcaster Eurosport and its Global Cycling Network (GCN) have tied down the rights to the men's Tour of Britain and Women's Tour road races.
As part of the five-year partnership, signed by event organisers SweetSpot Group, the Discovery-owned network will air live coverage of the UK-based events on the Eurosport app, GCN+ and Discovery+ in certain markets, marking the first time the six-day women's race has been produced for live coverage.
The deal encompasses previews, features and analysis of both races, and the Tour of Britain will be shown in all markets except the UK and France.
SweetSpot's Chief Executive, Hugh Roberts, commented: "We're thrilled to be working with Eurosport and GCN in 2021 and beyond to enhance the programming for our existing events and explore opportunities for growth.
"Eurosport's and GCN's incredible reach has helped spread the awareness of the Tour of Britain and Women's Tour worldwide and, with the addition of the GCN+ to their portfolio, we're confident of both enhancing our coverage of these races and creating more interactive viewing experiences for cycling fans."
Furthermore, Eurosport will be responsible for distributing the media rights for SweetSpot's other properties, including the Tour Series across European, African, Asian, North America, Oceania and South American markets.
"After a challenging year for everybody, the continuation of this partnership is also great news for all of our partners and regional stakeholders, who will continue to benefit from the exposure that SweetSpot's events provide," Roberts added.
The 2021 edition of the Tour of Britain is scheduled from 5 to 12 September, whilst the Women's Tour is pencilled from 7 to 12 June earlier in the year.