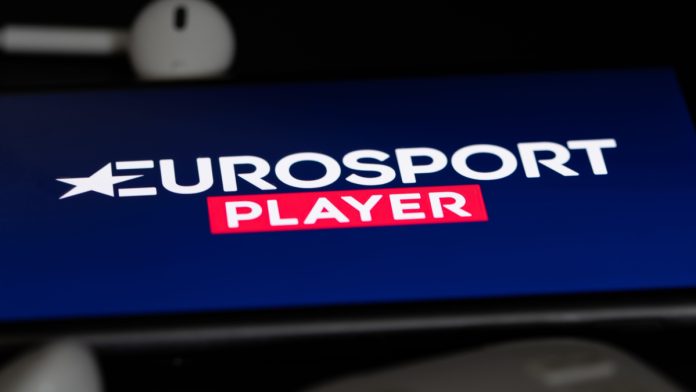 French tennis fans will be able to enjoy one of the sport's largest events from the comfort of their homes after Warner Bros. Discovery (WBD)-owned Eurosport deepened its collaboration with the United States Tennis Association (USTA).
The deal encompasses that all US Open matches – including men's and women's singles and doubles, as well as the wheelchair tennis – will be broadcasted in France on Eurosport 1, Eurosport 2, the Eurosport app or Eurosport France's online website.
Trojan Paillot, VP of Sports Rights Acquisitions and Syndication at WBD Europe, commented: "Warner Bros. Discovery's position as a trusted long-term partner to the world's biggest sports events has helped us build one of the most compelling multi-sport portfolios anywhere.
"We are excited to continue to connect these audiences with the US Open over the coming years, alongside our recent Olympic Games partnership extension which will see Warner Bros. Discovery showcase tennis beyond Paris 2024 through to Brisbane 2032."
With this year's tournament running from August 28 until September 10, tennis fans on the Eurosport network can expect coverage and commentary from Eurosport's pool of experts such as Justine Henin, Arnaud Clément, Arnaud Di Pasquale, Camille Pin, Jean-Paul Loth, Eric Deblicker and Georges Goven.
Kirsten Corio, Chief Commercial Officer at USTA, added: "The US Open delivers a spectacular showcase of the world's best tennis players, on the grandest stage in New York City each year, to millions of fans worldwide.
"For the 2023 edition, the USTA is proud to be celebrating the 50th anniversary of awarding equal prize money at the US Open alongside its partners and fans.
"We're delighted to continue the relationship with Eurosport France and to connect its vast audience to the US Open."
The latest addition strengthens Eurosport's position in tennis, as it now owns the rights to broadcast matches from the US Open, Australia Open, the entire ATP season and the Summer Olympics. 
Pierre Branco, General Manager of WBD France, Benelux and Africa, concluded: "Eurosport is more than ever the tennis channel. For almost 25 years, Eurosport has been bringing the most memorable moments in the history of the US Open.
"This new partnership allows us to continue to write the history of the US Grand Slam tournament through all our broadcast and digital channels, and to offer a complete experience with the unrivalled expertise of the group's French and international talent.
"This underlines Eurosport France's reputation as the home of so many of the biggest international tennis events on the calendar."