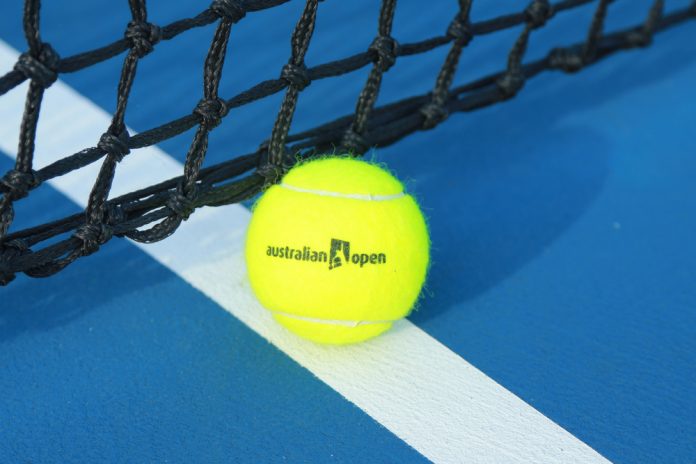 The warm-up tournaments ahead of the Australian Open have been cancelled by Tennis Australia, after a worker at one of the quarantine hotels returned a positive COVID-19 test.
Up to 600 tennis players, officials and support staff who are competing in the ATP Cup, two men's warm-up events, and three WTA tournaments are now isolating and the governing body has been forced to postpone preparation fixtures until Friday.
State officials have confirmed that a 26-year-old man who was a member of staff at the Grand Hyatt Hotel tested positive on Wednesday, having last worked a shift at the hotel on 29 January. Although he tested negative on that day, he has since developed symptoms and everyone staying at the hotel has been treated as having 'casual contact' with the worker.
Victoria's Premier, Daniel Andrews, said in a press conference: "They will be isolating until they get a negative test and that work will be done tomorrow so it might have an impact on tomorrow's play in the lead-up event, but at this stage there's no impact to the tournament proper.
"That's important to us, but the issue we're most focused on is much broader. That's about public health and public safety and that's why we've really pounced on this."

Andrews insisted that the Grand Slam would still go ahead as planned on 8 February, however, the incident has cast doubts on the tournament.
Elsewhere, the National Women's Hockey League (NWHL) has ground to a halt due to a flurry of coronavirus positive tests.
The season was shortened to two weeks, with the competition taking place in a 'bubble' environment in Lake Placid to prevent the spread of the coronavirus, however, it has now been suspended on the eve of the play-offs.
The league released a statement which read: "The NWHL and the Olympic Regional Development Authority (ORDA) have agreed, due to new positive COVID-19 tests and the resulting safety concerns for the players, their respective staff and the community that the remainder of the 2021 NWHL season in Lake Placid have been suspended."
The Isobel Cup was set to air on the NBC Sports Network (NBCSN), marking the first time the tournament has been shown on a major cable channel in the US.
"As I move forward after this bubble, I can assure you that there'll be a lot of evaluation, now that I've been involved and now actually meeting my staff for the first time on a lot of different levels in this bubble," explained NWHL Interim Commissioner, Tyler Tumminia. "There will be an incredible amount of evaluation and assessment and change. And necessary change, I believe."