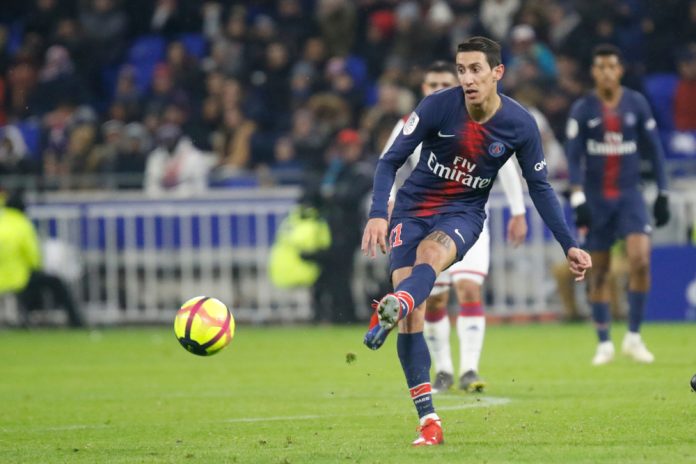 French pay TV broadcaster Canal+ has won the rights to broadcast this weekend's clash between Paris Saint-Germain and Olympique de Marseille.
There were fears that the match – known as 'Le Classique' –  would not be televised due to the ongoing broadcasting crisis in French football, which Canal+ has played a central role in.
The company's President, Maxime Saada, made the announcement via Twitter, saying: "Le Classique' will be broadcast on Sunday at 9PM on Canal Plus."
Le #Classico #OMPSG sera diffusé dimanche à 21h sur @canalplus #pourleplusgrandplaisirdenosabonnés

— Maxime Saada (@maxsaada) February 3, 2021
Saada had previously handed back his firm's €330 million media rights contract to Ligue 1 fixtures – which it was sublicensing from beIN Sports – arguing that the current model of French football broadcasting should be replaced by a pay-per-view model. 
Despite winning the rights to Le Classique, arguably the most popular and lucrative fixture in the French football calendar, the President has maintained his position regarding the rights dispute with the French Professional Football League (LFP). 
Canal+'s rights are due to be handed back tomorrow, although Saada announced his intentions in January. In addition to cancelling its contract, the outlet is also pursuing a legal case against the LFP, arguing that the governing body has been pursuing an anti-competitive strategy throughout the bidding process for television rights.
The LFP now finds itself in an even more precarious position, having given itself 48 hours to find a solution to its ongoing broadcasting problem after turning down bids from DAZN and Amazon, as well as facing withdrawn applications from both the aforementioned Canal+ and beIN Media. 
Due to the absence of a paying broadcaster French football is going through a dire financial period, exacerbated by the lack of spectators and general monetary difficulties of the COVID-19 pandemic.
It has been projected that the sport will lose a total of €1.3 billion, averaging around €65 million per club, with PSG and Marseille predicted to lose around €300 million and €150 million respectively.
The crisis began when the LFP's €815 million contract with MediaPro was terminated after the Barcelona-based firm failed to pay fee instalments.