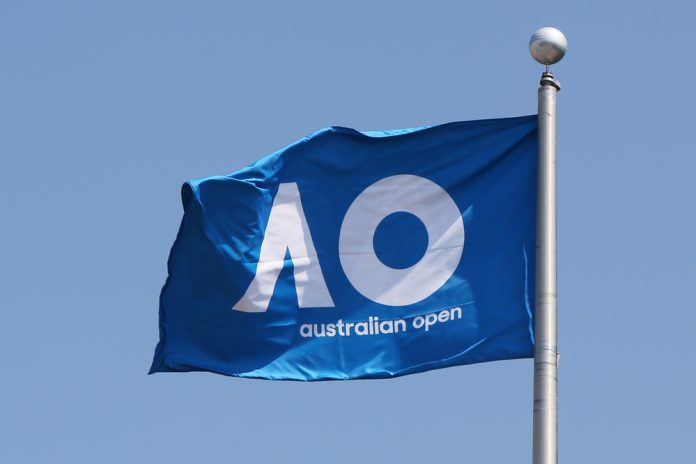 Tennis Australia has agreed deals with three sponsors – gas supplier Santos, whisky brand Canadian Club and technology company Uber – ahead of the 2021 Australian Open.
Santos has been designated as the official natural gas partner to this year's Australian Open and the ATP Cup, entitling the firm to an on-court advertising presence at both events. Furthermore, Kevin Gallagher, Managing Director and Chief Executive at Santos, stated that will deliver tennis activities for regional and indigenous Australian communities.
Gallagher said: "Events like the Australian Open, ATP Cup and grassroots programmes bring communities together, promote healthy living through sport and create economic opportunities for our communities.
"The Australian Open is even more important in 2021 as our economy recovers from the coronavirus pandemic. It is an international event beamed to our trading partners all around the world and maintaining these connections and relationships will be vital to Australia's economic recovery."
The sport's governing body has also extended its existing deals with Canadian Club and Uber, selecting the two brands as the official dark spirit partner and official online food delivery app and official ridesharing partner respectively.
The partnership will see the return of the 'Canadian Club Racquet Club' pop-up bar at Melbourne Park, along with a Canadian Club Bar on the Grand Slam Oval. The alcohol sponsor initially signed a seven-year deal with the Australian Open which has now been expanded.
Canadian Club Marketing Director, Trent Chapman, added: "The Australian Open will continue to be a key partnership for the brand and we're proud to be able to extend our long-term partnership with Tennis Australia. In light of what has been a challenging year, especially for the people of Melbourne, we are proud to be a part of bringing to life one of the most iconic Australian events."
In addition, Uber app users will be able to access pick-up and drop-off zones at Melbourne Park through Tennis Australia's agreement with the firm for the third consecutive year.
Uber will also be integrated into Nine's coverage of the event via the Uber's Australian Open campaign, which stars Oscar-winner Sacha Baron Cohen, entertaining fans watching from home who cannot be in attendance.
"This year we're showing the 'love' to Australians right across the country by combining the very best homegrown tennis talent with one of the biggest international stars, Sacha Baron Cohen in our new campaign called 'Tonight, I'll Be Eating for Love'," added David Griffiths, Head of Marketing for Uber Eats ANZ.