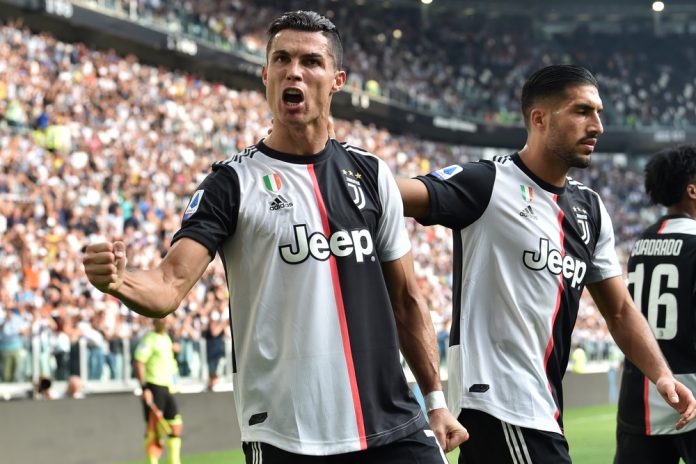 DAZN has moved a step ahead of Sky in the bidding contest for the domestic broadcasting rights to Italy's top-flight Serie A.
According to Reuters, the streaming network has made an offer of €850 million for the rights package to the 2021 to 2024 cycle.
In comparison, Sky has made an offer of €750 million. Both broadcasters have had to increase their bids due to the decision by Italian football authorities to seek an 18% upkick on the deal.
Despite each company increasing its respective bids, neither was able to reach Serie A's price tag of €1.15 billion per season. The current contract, which expires at the end of the current campaign, sees the league receive €973 million from Sky and DAZN.
However, the two are the frontrunners in the contest, having ousted Amazon last month. The American e-commerce giant was seeking a partial rights deal – based on the same model as its agreement with the English Premier League – but this did not fit the requirements of Serie A organisers.
Serie A Chief Executive Luigi De Siervo previously said: "DAZN is a well-known brand and has become a dominant platform in other territories.
"It aims to take on the biggest central broadcast role Sky has had for many years. [Sky] also has the opportunity and resources to compete, reach and overcome a 'big offer' in the second phase of negotiations."
Under the terms of the current arrangement, Sky and DAZN split the coverage of Italy's top flight, with Sky gaining the bulk of matches.
Although London-based DAZN is pursuing a full-rights package, which it may well achieve with its considerably higher bid, Sky has retained the rights to UEFA Champions League matches in the country.
The broadcaster will show 121 of the 137 Champions League matches for the entirety of the 2020/21 season, in addition to all Europa League and Europa Conference League matches, whilst Amazon has maintained some presence via its coverage of the remaining 16 Champions League games.
In addition, Serie A may consider renewing the current broadcast model for another three-years, as the league could raise around €900 million by combining DAZN's bid with a partial offer by Sky, albeit with the situation reversed, with the former holding the rights to the bulk of coverage.