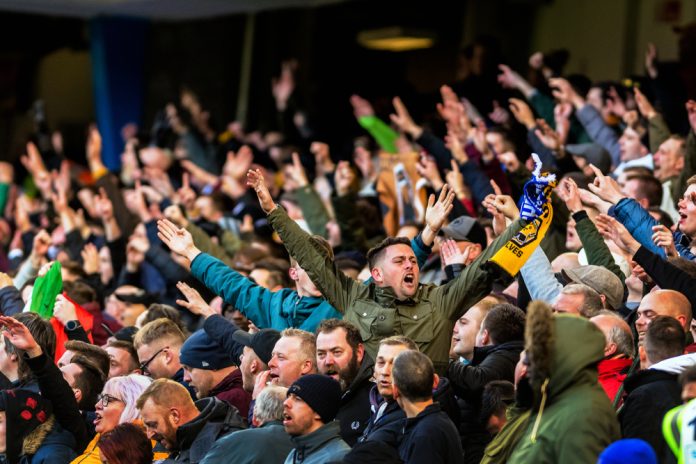 The Premier League will show all remaining matches from the 2020/21 season in the UK until supporters can return to stadiums.
The English top-flight has taken the decision to extend televised games as a result of the coronavirus crisis, with spectators still unable to attend due to a third national lockdown in the country.
Primary rights holders Sky Sports and BT Sport will show the majority of matches, whilst streaming platform Amazon and the BBC will carry additional games.
A statement released by the Premier League yesterday read: "The Premier League and its clubs remain committed to an accessible solution for fans. The UK live broadcast arrangements will be reviewed in consultation with clubs and in line with any decisions made by government regarding the return of spectators to stadiums."
The statement added that whilst stadiums are missing 'such an integral part of the game', games will continue to be shown live to ensure supporters do not miss out on watching their favourite teams.
Last month, the top flight confirmed matches from 30 January would be made available for fans to watch live in the UK, on the back of calls from fans and the government.
The Premier League's current setup ran until the last weekend of February, however, it has opted to extend the arrangement in the fans' absence.
Prime Minister Boris Johnson is set to unveil a new roadmap to exit lockdown, including 'target dates' for reopening of certain sectors. Although elite sport, including the Premier League, has been allowed to continue throughout the third national lockdown, spectators are still banned from entering sporting venues.