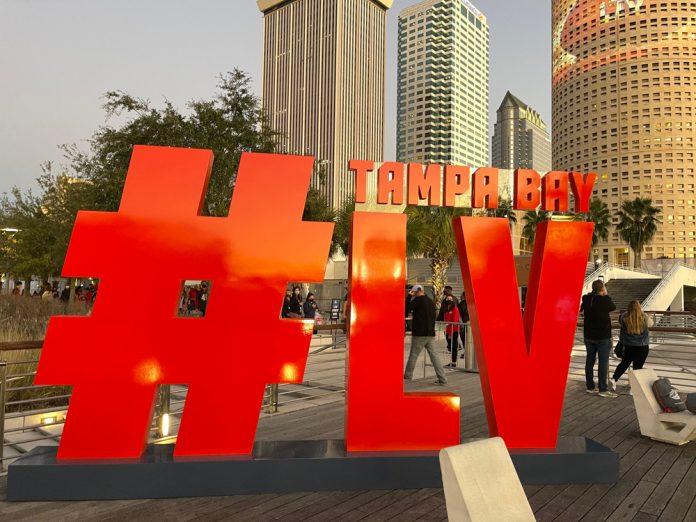 The 2021 Super Bowl LV generated $95.8 million in media value for the top five sponsors, data from GumGum Sports has revealed.
The Al-driven sponsorship analytics platform – which is based on analysis of six assets across 353 exposures and 2300 seconds on screen – uncovered that the top five most visible sponsors at the annual National Football League (NFL) championship game were Verizon, Pepsi, Bud Light, Gatorade and DraftKings.
Soft drink brand Pepsi benefited from the highest media value out of the the five aforementioned sponsors, with the halftime broadcast graphic generating $9.4 million of the $31.6 million over its four placements during the showdown between Tampa Bay Buccaneers and the Kansas City Chiefs.
Telecommunications company Verizon followed in a close second behind Pepsi. The firm that brought 5G to the Raymond James Stadium received $26.5 million in media value from its three placements.
Gatorade drove $20.6 million in media value for its sideline placement, whilst DraftKings – which first linked with the NFL in 2019 as the league's first ever daily fantasy sports partner – took $11.1 million and Bud Light took $6 million.
In addition, the newly installed sideline LED seat tarp, replacing branded seat coverings, was an 'extremely profitable' avenue for advertisers. The technology that allows sponsors to be rotated was the most profitable inventory, said to be worth $38.6 million in sponsor media value, making up 40% of the total.
Overall, broadcast graphics produced around $20.7 million in sponsor media value, halftime signage generated $4.1 million and stadium signage contributed roughly $2.4 million.