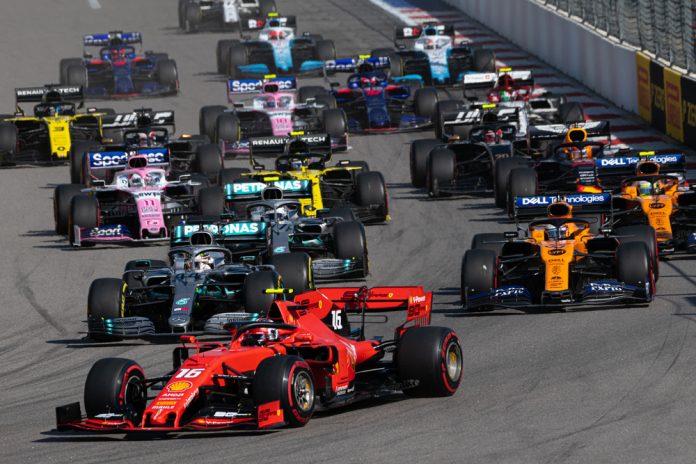 Formula One has lost $386 million during the turbulent 2020 season, the group's parent company Liberty Media Corporation has revealed.
The race series was forced to cut short its calendar, which was heavily disrupted by the coronavirus crisis, but still hosted 17 race rounds amid the pandemic. However, revenue dipped by 44% from $2.02 billion to $1.14 billion last year, compared to the $17 million profit posted in 2019, according to a filing from Liberty Media.
In particular, race promotion fees shrunk dramatically, making up 12% of primary revenues compared to the 30% that it accounted for in 2019.
"Race promotion revenue decreased as fans were prohibited from attending all but three races, which led to one-time changes in the contractual terms of the originally scheduled races that remained on the 2020 calendar and limited revenue generated from the replacement races that were added," Liberty Media explained.
With several events cancelled and spectators limited or prohibited altogether from certain races, broadcast revenue increased from 38% to 55% last year, but the revenue stream dipped overall.
Liberty Media added: "Broadcast revenue decreased as the altered schedule triggered lower fees pursuant to the contractual terms of certain broadcast agreements, as well as other one-time contract negotiations that took place in 2020."
Furthermore, advertising and sponsorship revenue saw a marginal increase from 15% to 17% of the total revenue last year, although the firm did forfeit some income with several races cancelled on safety grounds.
Nonetheless, Liberty Media's Chief Officer, Greg Maffei, reasoned the group 'had to make concessions' to some of its broadcast partners and its goal was simply to 'do as much as possible' with the Formula One balance sheet still looking 'very strong'.
Formula One's parent company concluded: "Advertising and sponsorship fees declined, driven by one-time changes in sponsorship contracts due to the cancellation of races to which contracted sponsorship inventory specifically related and the limited activities at the races, including hospitality."