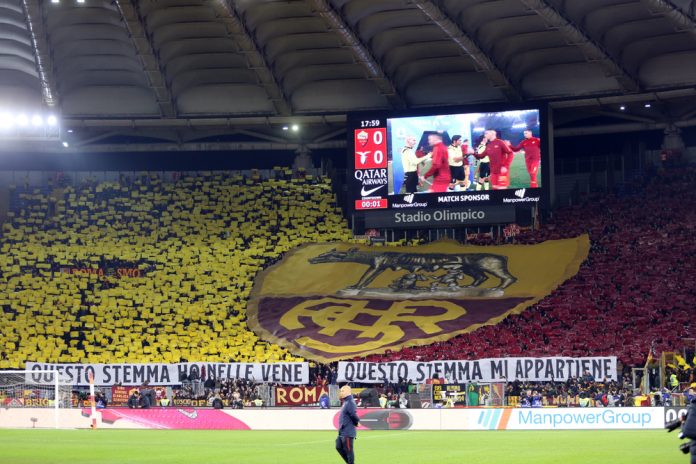 Italian Serie A football club AS Roma has abandoned its long-delayed plans for a new stadium in the Tor di Valle area of the capital city.
Plans for the 55,000 seater stadium – named the Stadio della Roma – were approved in 2017 by the authorities of the Roma Capitale, the Metropolitan City, the Region of Lazio and the Italian government.
However, a range of planning issues and a corruption scandal interfered with the development of the project, and concerns that the idea would be scrapped were strengthened when the US-based Friedkin Group acquired ownership of the club from Jim Pallotta in a €591 million deal in August 2020.
Pallotta, who first bought AS Roma in 2011, had long been a key proponent of the Stadio della Roma development. Although the Friedkin Group has maintained that a new home ground is still on the agenda, the new owners confirmed on Friday that the Tor di Valle site was no longer being considered as an option.
"The ownership of AS Roma intends to invest and be competitive with a winning team that can play in a new modern and efficient stadium," the club said in a statement.
"The investigations carried out by financial, notary and legal advisors, as well as in light of the latest communications from Rome, confirmed that the conditions no longer exist to ratify interest in use of the stadium to be built as part of the current real estate project in Tor Di Valle, as the latter project has become impossible to execute."
The collapse of the project has left Roma in its current situation as one of the co-tenants of the Stadio Olimpico alongside cross-city rivals SS Lazio, with whom the club contests the fierce Derby della Capitale.
Roma continued: "The board of directors – after assessing the analysis carried out by the advisors regarding the financial, economic, legal and factual conditions of the project and its proponent – acknowledged that these conditions stop further progress.
"The board of directors also noted that the pandemic has radically changed the international economic scenario, including the financial prospects of the current stadium project."
Coinciding with the end of the Stadio della Roma project was the publishing of the three-time Serie A winners' financial records for the six-month period ending 31 December 2020.
The club recorded a net loss of €74.8 million, whilst total revenues for 2020 reached €116.4 million. This is still an improvement on the financial results of the 2019/20 season, which recorded a loss of €87 million and total revenues of €111.2 million.
Despite these financial difficulties and the setbacks regarding the long-awaited relocation to a new home ground, the club maintains it will continue cooperating with Italian authorities 'to create a green, sustainable and integrated stadium' in the future.