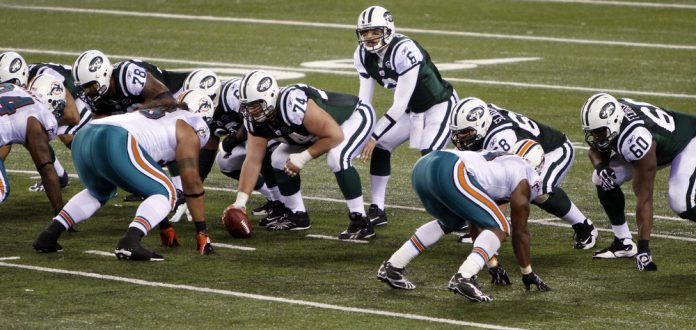 The National Football League (NFL) and Disney, owner of ESPN, have reportedly come to an agreement regarding the sports network's coverage of the popular Monday Night Football (MNF) package.
According to Sports Business Journal (SBJ), ESPN has retained its coverage of Monday night fixtures in addition to a lucrative highlights package.
Although Disney's annual rights fee has allegedly increased as a result of the new contract, an added caveat has seen ABC – a commercial network also owned by the entertainment media conglomerate – regain coverage of a select number of NFL matches for the first time since 2006. 
In addition, Disney's initial payments will still be lower than its rivals at Fox, NBC and CBS, but will reportedly come close to equaillsing with these networks towards the end of the contract.
However, Alex Riethmiller, Vice President of Communications at NFL Media, has criticised the SBJ report, and stated that the league 'does not negotiate through the media'.
ESPN has also refused to comment on the issue, whilst SBJ itself has said that a deal has not been finalised but is 'very close at hand.'.
The outlet has further claimed that Amazon Prime and the NFL Network will broadcast Thursday night games, which were previously held by Fox.
Negotiations between the NFL and its broadcasting partners began last month, with the league increasing its annual fees by 100%, meeting resistance from Disney.
ESPN's contract with the division is set to run for the remainder of 2021 and is already costing Disney a total of $1.9 billion. If the company accepted the price hike, its total bill would surpass $3.8 billion. However, if SBJ's report is accurate this will not be the case.
In contrast to the NFL's increase in rights fees, the league's viewership dropped in 2020 by 7%. This has largely been attributed to competing in a packed television schedule alongside other popular sports leagues, as well as the spectacle of the US presidential election.