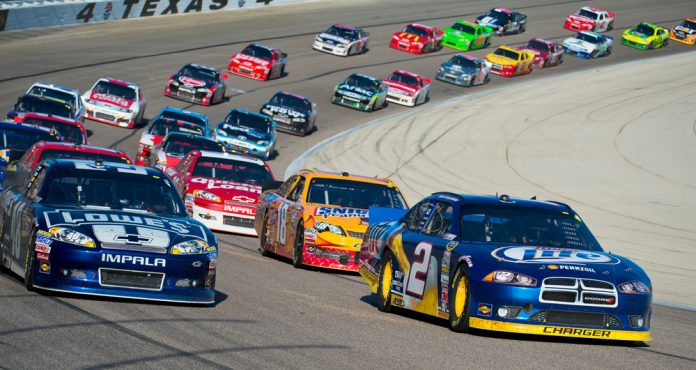 Logistics platform DoorDash has further strengthened its presence in the US sports sponsorship sector via a partnership with stock car racing series Nascar.
The agreement is an expansion of the firm's agreement with driver Bubba Walace in 2020 as well as a founding partnership with Michael Jordan's 23XI Racing team.
As a result of the latest deal, DoorDash has been designated the official on-demand delivery platform of the tournament, spanning 11 racing facilities.
"DoorDash is a category leader and one of the fastest growing brands in the country, their expanded presence in Nascar underscores the incredible momentum being generated around this historic season," said Frank Kelleher, Senior Vice President and Chief Sales Officer at Nascar.
"Together, Nascar and DoorDash are committed to giving back to the communities in which we race while drastically improving the fan experience at our facilities."
Additional terms of the deal will see DoorDash join the Nascar Fuel for Business Council, a group of official Nascar partners which cooperate on marketing campaigns and business-to-business initiatives.
Furthermore, DoorDash will gain exposure via Nascar's social and digital platforms, conducting activations across both channels, as well as on broadcasts of the eNascar Coca-Cola iRacing Series.
The partnership follows last week's agreement between the food delivery platform and Angel City FC, which saw the firm secure front-of shirt sponsorship of the National Women's Soccer League (NWSL) franchise.
Prior to the recent agreement, Nascar also penned a ten-year year broadcasting partnership with the IMG sports media agency, which will provide coverage of the series in 200 countries and 25 different languages.