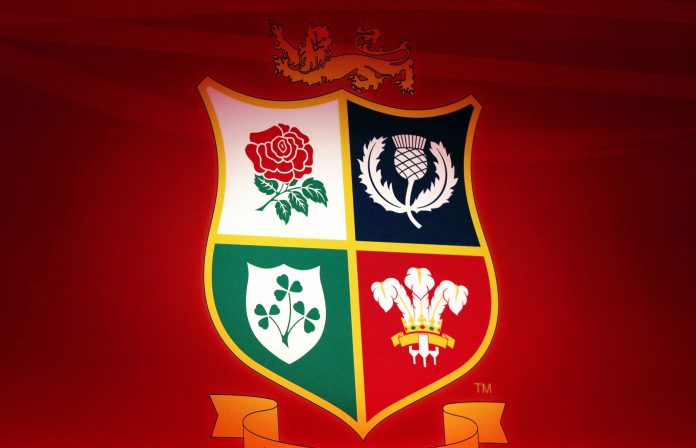 The British and Irish Lions rugby union touring team has joined forces with with Royal London to fund a feasibility study to look into the possibility of establishing a women's Lions' side.
Through the arrangement, the pensions and investment firm will also serve as a principal partner to the Women's Lions programme, investing in the future of women's rugby in the country by supporting research and analysis.
Talks over setting up a female team consisting of players from across England, Wales, Ireland and Scotland first emerged in 2019, with the Lions now taking steps towards assessing the feasibility of the proposal.
Susie Logan, Group Chief Marketing Officer at Royal London, explained: "As a modern mutual, we believe in the power of acting in collective interests and that's why it's fantastic that we can use the combined power of the Lions and Royal London to explore whether a Lions women's team could be established. Through our partnership we aim to make a positive impact on the continued success of women's rugby. 
"Sport has been impacted by COVID-19 and it's great to be able to support the Lions in the commitment to deliver the Castle Lager Lions Series. The Lions is a unique sporting event that unites rugby fans across the UK and Ireland and inspires the next generation of sports people. That's why, despite the uncertainty currently faced by the tour, we believe it's important to provide support."
The agreement also sees Royal London named the official pensions, investment and life insurance partner of the men's 2021 tour of South Africa.
The company will benefit from in-stadia rights, pitch and kit branding, along with access to both the Lions and Springbok players and coaching staff, and a suite of digital and social media rights to create bespoke content using on-tour and archive footage.
"Like the Lions, Royal London is a purpose-driven organisation which aims to bring people together and build relationships," said the Lions' Managing Director, Ben Calveley. "What's more, we have joined forces with a company known for its innovative and engaging approach to sponsorship, who I am sure will add enormous value to the series.
"The feasibility study is an important first step in determining whether a women's Lions team could be established, and we are very grateful to have Royal London's support and investment." 
Warren Gatland's side's upcoming series against South Africa is still hanging in the balance after the Lions rejected Rugby Australia's offer to host the tour yesterday.
According to a report by the BBC, the Lions argued that the governing body's proposals were 'unviable' and thus turned down the offer to stage this summer's upcoming series in Australia, which is set to hold its own Lions series in 2025.