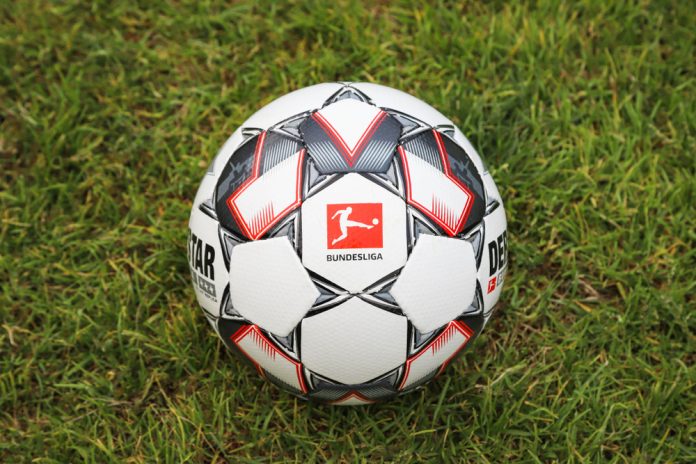 The Bundesliga saw more than a five percent dip in revenue during the 2019/20 campaign, the German Football League's (DFL) annual economic report has uncovered.
Figures from the report showed that the top tier saw a 5.4% fall in revenue, whilst the second tier 2. Bundesliga's revenue streams decreased by 7.2% last season.
In total, the 18 clubs across the Bundesliga produced €3.8 billion in overall revenues compared to the €4.2 billion generated for 2018/19. Meanwhile, clubs in the 2. Bundesliga brought in €726 million in total revenues, in contrast to  €782 million from the previous year.
Both the top flight and second tier were forced to suspend the season in March 2020 as a result of the coronavirus crisis, and eventually restarted the campaign again in May, becoming one of the first leagues in Europe to do so.
As a consequence, the report stated that a 'downturn in revenue is primarily attributable to the lack of ticket sales due to matches being played without fans in the stadiums', with ticketing sales down 30 per cent to €363.5 million.
On the other hand, media rights made up the largest share of clubs' income streams, accounting for 39.2% of income for clubs in the Bundesliga top tier and representing a rise from the 2018/19 season, which made up just under 37%.
In addition, Bundesliga advertising and sponsorship turnovers – which includes main sponsors and shirt sponsors – were also on the up, with the sum increasing from €845.4 million in 2018/29 to €888.8 million last season.
DFL Chief Executive, Christian Seifert, explained: "No one was prepared for the coronavirus crisis and the extent to which it would affect all areas of life worldwide, and German professional football is no exception.
"Over the past 20 years, the Bundesliga and 2. Bundesliga have established economic foundations on which the two leagues can build their future development. However, it is clear that the massive ramifications of the pandemic will require all clubs to continue to act with financial discipline and foresight."
The report ends 15 years of consecutive growth for the Bundesliga but it reaffirmed that the figure still goes down as the third highest of all time and the 2. Bundesliga's second highest sum of all time, having only once produced more revenue than in 2019/20.
The publication of the report follows hot on the heels of the news that the DFL has invited private equity investors to bid for a stake in the organisation's media arm.
It was reported that in excess of 30 bidders could make a bid for a minority share in the Bundesliga International subsidiary, with Advent International and BC Partners said to be eyeing an offer by the Financial Times.