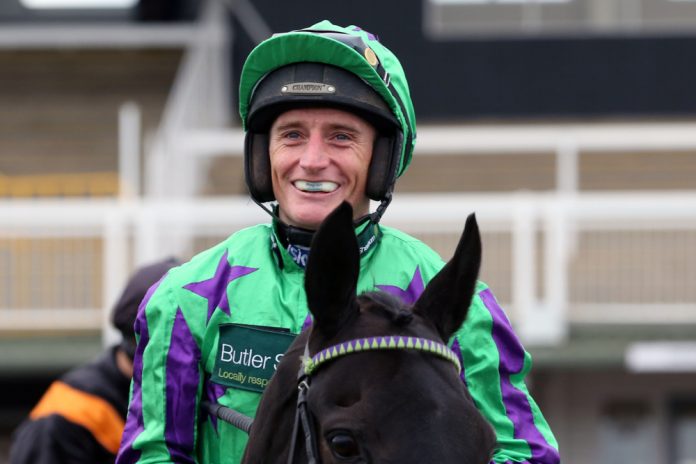 Sky Bet brand ambassador and National Hunt jockey Daryl Jacob is set to feature in a new documentary produced by the online betting brand.
The film, titled 'Daryl Jacob: Being a Jockey', which will be released ahead of the 2021 Cheltenham Festival, 'aims to capture the highs and lows of life as a professional jockey'.
Throughout the documentary, the Irishman will provide insight into racing, training, travelling, falls, injuries and other challenges faced on a daily basis, whilst also touching upon some of his greatest achievements, including riding the Grand National winning horse in 2012.
"Daryl took two falls in the space of a week, breaking his hand and then his nose before last Christmas," explained Kevin Brain, Head of Content at Sky Betting and Gaming.
"This made us think that no-one so far has told the story of what it's really like to be a jockey. It has to be one of, if not the toughest sporting professions out there, and Daryl is an incredible, captivating and very humble man."  
The film, which follows on from various high-profile documentaries charting athletes across a number of sports, will be made available on 12 March via the on-demand video service ITV Hub.
Brain continued: "We are seeing that there is an increasing demand for brands to adapt to changing patterns of media consumption and audience behaviour and provide a value-exchange. The launch of this documentary is a great way for us to start 2021 and we hope it's enjoyed by both racing fans and general sports enthusiasts."