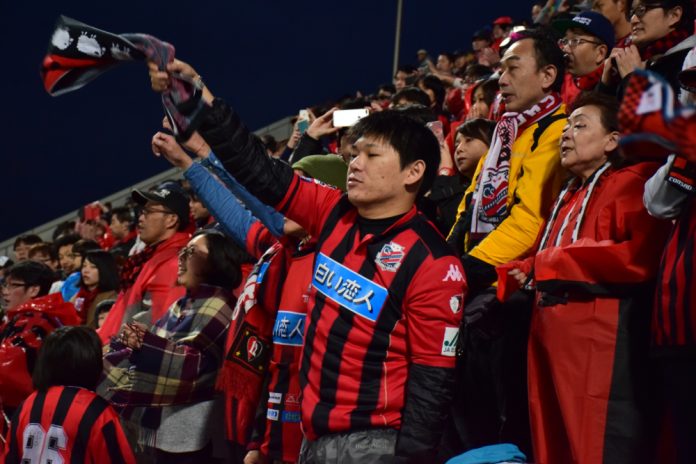 International sports streaming network DAZN has strengthened its position in the Japanese market via an agreement with mobile payment solutions developer Boku.
The partnership will enable the streaming service to accept mobile payments from various Japanese subscribers, including NTT Docomo, Softbank, UQ Mobile and Y!Mobile.
NTT Docomo is a particularly lucrative client with over 80 million subscribers, all of whom will now be eligible to purchase DAZN subscriptions using only their mobile phone number.
DAZN is currently the primary rights holder to Japan's top-flight J League football tournament and the hugely popular NPB baseball tournament, as well as Formula One and the English Premier League.
In addition, the streaming network is home to a vast range of boxing matches, including multiple world championship title fights.
"With new seasons of the J.League, NPB and Formula One upon us and the stars of Japanese football appearing regularly in the Premier League and La Liga, DAZN is making it even more effortless for fans across Japan to conveniently access their favourite sports," remarked Ben King, Chief Subscription Officer at DAZN. 
"80 million NTT Docomo subscribers can now instantly add DAZN to their phone bill simply with the click of a button. Once again, entertainment services and operators are innovating and collaborating together to make premium sports easier to find, quicker to subscribe and better to watch."
The agreement follows DAZN's appointment of Japanese Formula One driver Yuki Tsunoda as a brand ambassador, in a content production collaboration with his motor-racing team Scuderia AlphaTauri.
Jon Prideaux, CEO of Boku Inc, added: "These initiatives form part of the DAZN for Operators program, through which DAZN collaborates with TV and telecoms operators to provide improved, seamless streaming experiences for sports fans and generate new revenue streams and value for partners.
"DAZN holds the Japanese rights to the best sports programming around the world, providing a very attractive and high-value streaming service to consumers," 
"Boku is thrilled at the opportunity to ensure that nearly every Japanese consumer can purchase a DAZN subscription to watch their favourite sport with a quick and easy mobile payment experience."
Outside of Japan, DAZN is eyeing up opportunities in Europe, expressed interest in acquiring the media rights for England's Premier League and Italy's Serie A. The firm has recorded a strong performance in Italy in recent months, having netted a peak audience for February's Milan derby.