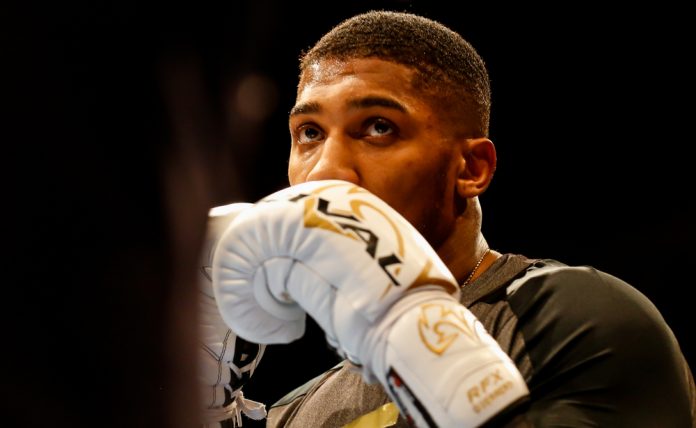 UK-based fintech Revolut has joined forces with Anthony Joshua to raise much needed funds for independent boxing gyms across the country that have been hit hard by the coronavirus crisis.
Through the partnership, Revolut and the two-time world heavyweight champion will launch a new, limited edition glow-in-the-dark debit card.
Furthermore, for every card ordered, the banking services provider has pledged to donate £1 to boxing gyms across the UK that are struggling financially, with Revolut committing a minimum of £50,000 in total.
"I am delighted to partner with Revolut to support UK boxing gyms," Joshua remarked on the collaboration. "Without my local gym I would not be where I am today. Across the UK, there are kids and adults alike using these gyms to improve their physical and mental health, and keep themselves off the streets. I am really pleased my Revolut card will make a real difference."
According to sports charity ukactive, 400 leisure facilities, which were not included in the government's Sport Winter Survival Package announced last year, have been forced to close their doors since the beginning of the pandemic with a further 2,400 gyms at risk of closing.
Olympic gold medallist Joshua has already provided 'substantial financial backing' to amateur boxing federations across England, Scotland and Wales as part of his initiative announced late last year to go back to his roots and support local organisations.
The latest partnership was praised by Gethin Jenkins, Chairman of England Boxing, who lauded the agreement as a 'great initiative'.
"With clubs not being allowed to fully operate for over a year the impact on physical, mental health and financially has been significant and this innovation will help those clubs in most need. We thank Revolut and AJ for their support," Jenkins commented.
The donation will be made to gyms which are members of England Boxing and Scotland Boxing, each of which will be equipped with their own referral code, pocketing £1 for every card purchased using that unique code.
In addition, the gym which refers the most will also benefit from additional £10,000 in financial backing.
Alan Chang, Senior Vice President at Revolut, added: "These facilities provide vital services to their communities and play a critical role in the mental and physical health of their members. From day one, Revolut has always been community-driven, so we're incredibly proud to partner with Anthony Joshua to help raise vital funds for independent gyms across the country." 
The card itself includes Joshua's motto, 258, which 'reflects the boxer's dedication to his sport and his commitment to work beyond 24/7'. The card appears black and white during the daylight and transforms to a striking green and black in the dark.
The two parties have also released a promotional video campaign – #LightItUp – in recognition of the partnership.