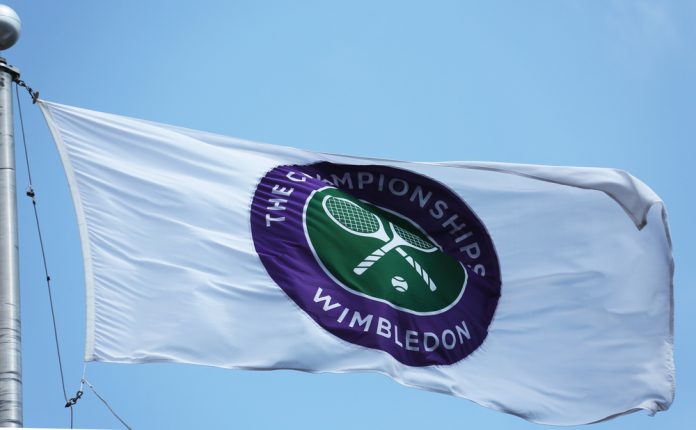 The All England Lawn Tennis Club (AELTC), the organiser of the Wimbledon Championships, has posted a 98.7% year-on-year revenue decline, after filing its latest financial statement with the UK's Companies House.
The organisation recorded a turnover of just £3.81 million for the financial year ending 31 July, compared to the £292 million that the AELTC pulled in for 2018/19.
However, the AELTC still netted an operating profit of £40.5 million, with its finances offset by an insurance policy paid out for the postponement of the Wimbledon Grand Slam after the organisation was forced to refund sponsors. The figure compares to the £50.1 million in 2019 when Wimbledon went ahead without any hitches.
The AELTC has received £157 million so far from the insurance policy which covered the cancellation of the 2020 edition of the tournament due to the outbreak of the coronavirus, with an additional £17 million deferred to the current fiscal year. A final claim amount is due to be agreed with insurers.
It was also noted in the accounts that the AELTC upheld its commitment to share 90% of the available surplus from the competition with the Lawn Tennis Association, under the terms of an agreement formed in 2013.
In addition, the report disclosed that the AELTC's cash balance was recorded at £48.9 million, up from £45.1 million in 2019, whilst net assets increased from £16.2 million the previous year to £20.1 million.
Last April, the AELTC took the decision to cancel the highly-anticipated tennis tournament on the back of an emergency board meeting which opted to postpone Wimbledon 'with the highest regard for public health and the wellbeing' of those involved.
This year's Grand Slam is scheduled to take place from 28 June to 11 July, with the AELTC planning the tournament as an outdoor event and preparing for the possibility of limited spectators.
Nonetheless, the report added that the board 'considers that cancellation of the Championships 2021 is a remote possibility', adding that 'under both the base case and worst case models, there is sufficient funding available to continue operations and should mitigating actions be required to manage cashflows'.
The statement continued: "A reduced spectator audience will result in lower income levels and the company will focus on working with the broadcasters and Official Suppliers to ensure that The Championships is delivered but also the profitability of the company to ensure the future of The Championships is secured for future years."