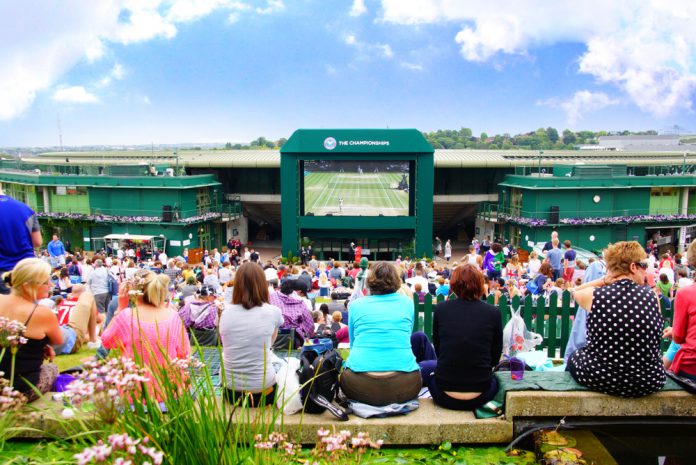 The All England Lawn Tennis Club (AELTC) has revealed that plans are being put in place in order to support staff and players who will be affected by Wimbledon's cancellation, with the 134th Championships now being staged from June 28 to July 11 2021.
Wimbledon becomes one of the latest competitions to close its doors in the UK as the COVID-19 outbreak continues to worsen. However unlike the Premier League, AELTC and the tournament's committee of management decided to cancel this year's event instead of postponing the competition in order to provide concrete information to everyone involved. 
Ian Hewitt, AELTC Chairman, commented: "This is a decision that we have not taken lightly, and we have done so with the highest regard for public health and the wellbeing of all those who come together to make Wimbledon happen. 
"It has weighed heavily on our minds that the staging of The Championships has only been interrupted previously by World Wars but, following thorough and extensive consideration of all scenarios, we believe that it is a measure of this global crisis that it is ultimately the right decision to cancel this year's Championships, and instead concentrate on how we can use the breadth of Wimbledon's resources to help those in our local communities and beyond. 
"Our thoughts are with all those who have been and continue to be affected by these unprecedented times."
AELTC will be creating initiatives in order to reduce the financial impact cancelling Wimbledon will have on its various staff and players, some of which rely heavily on the event as their main source of income. 
A joint statement between the organisation and the committee of management read: "We have taken account of the impact that this decision will have on those who rely on The Championships – including the players and the tennis community in Britain and around the world – and we are developing plans to support those groups, working in partnership with the LTA and the other leadership bodies in global tennis. This also applies to our loyal staff, to whom we take our responsibility very seriously."
The organisers involved with England's biggest tennis tournament will now turn its attention to contributing to help its community to limit the coronavirus' impact. The initiatives include distributing medical equipment, offering the use of Wimbledon's facilities to the NHS, and working with local authorities to distribute food supplies to the community.