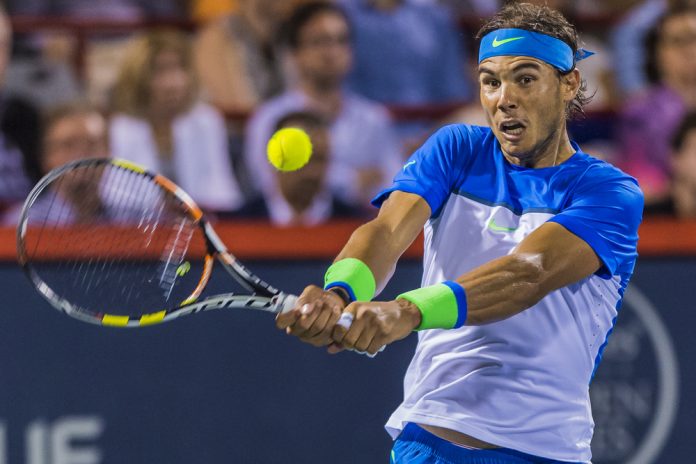 Professional tennis player Rafael Nadal has inked a three-year global endorsement deal with beer brand Amstel.
Under the terms of the agreement, which runs until 2024, the Spaniard will become the new face of two of Heineken International-owned Amstel's beer brands – Amstel Ultra and Amstel 0.0 – whilst emphasising how Amstel's low-calorie and low-alcohol lifestyle range is integrated with his balanced lifestyle.
Nadal, who is currency ranked as the world's number three tennis player, will also support the expansion of the Amstel brand into new global markets in the deal that represents the 34-year-old's first tie-up with a beer company.
Brewing something exciting as the new global partner of @amstelultra and #Amstel00 my choices to fit my balanced lifestyle.
More to come soon! #AmstelULTRA #EnjoyResponsibly pic.twitter.com/2n5wGJBNZq

— Rafa Nadal (@RafaelNadal) April 19, 2021
"I am very happy to be teaming up with Amstel Ultra over the next few years," Nadal commented. "This past year has been challenging for all of us and there has never been a more important moment to find balance in our lives. Being a professional tennis player and always travelling around the world, I live an extremely active and busy life.
"But at the same time, I always make time to enjoy moments with those close to me when I can. I believe that everybody must be able to find the right balance that works for them and the Amstel Ultra and Amstel 0.0 range complement this perfectly."
Nadal will also promote the importance of responsible moderation as part of Heineken's 'Brewing a Better World' campaign.
Honouring its ambition, last year, Heineken 0.0% replaced Amstel as the UEFA Europa League's official beer sponsor for the remainder of the 2019/20 season after signing 'the largest ever single sponsorship deal involving a non-alcoholic beer brand'.
Malgorzata Lubelska, Global Marketing Vice-President, International Brands at Heineken, added: "Rafael is known not only for his incredible achievements on the tennis court, but also for living an active and well-balanced lifestyle. This makes him the perfect partner for our growing range of Amstel lifestyle products, including Amstel Ultra, Amstel Ultra Seltzer, Amstel Malta Ultra and Amstel 0.0."