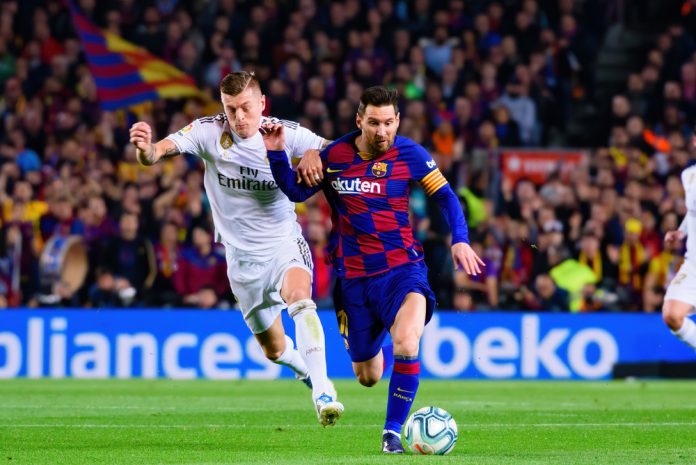 The European Super League's (ESL) Founding Clubs could lose a combined brand value of €2.5 billion, a figure that could potentially rise to €4.3 billion, according to a study conducted by Brand Finance.
The valuation consultancy, which dubbed the new continental competition the 'biggest shakeup to the game' over the course of the last 15 years, suggested that in the 'most likely scenario', the annual loss for the Founding Clubs will come to €1.1 billion in revenue annually and brands will also suffer significant reputational damage, leading to a drop in brand value of €2.5 billion. 
A combination of lower broadcasting, commercial and matchday revenue that will each take a hit, the sum also assumes that UEFA will expel teams from the Champions League whilst national leagues will also remove teams from their respective rosters.
"In our view the result will be damaging for the clubs involved," noted Hugo Hensley, Head of Sports Services at Brand Finance. "The sentiment of fans online is overwhelmingly negative, with negative posts outweighing positive ones three to one. Negative sentiment like this will inevitably lead to lower matchday spend and commercial revenue in the clubs' home nations, which is still the lion's share of any European club's income."
Moreover, the study added that the formation of a breakaway tournament would not only inflict financial damage on the Founding Clubs themselves, but also on other clubs in the leagues, which could forfeit up to 25% of their brand value.
Earlier today, Premier League side Everton released a statement in response to the ESL, criticising the 'six clubs tarnishing the reputation' of the English top-tier, which the Toffees said have chosen to 'disrespect every other club with whom they sit around the Premier League table'.
In Australia, streaming service Flick Sports has already withdrawn its bid for the rights to the UEFA Champions League in the country for the 2021/22 to 2023/24 cycle, partly due to the uncertainty surrounding the tournament as a result of the ESL.
At the beginning of March, Flick Sports took rival broadcasters by surprise by making a move for the European club competition but it has now confirmed it will 'not be seeking to finalise' the offer.
Richard Haigh, Managing Director of Brand Finance, added: "For the ESL 'Founding Clubs' the prize seems obvious – more money – but this ignores the huge risk that fans won't follow and neither will the money.
"There is outrage in the home markets from both fans and leagues alike, but it is not clear yet what the repercussions will be. Will fans vote with their feet and leave the clubs many have supported their entire lives? Will the leagues impose fines, or point deductions leading to relegation and further financial loss?"