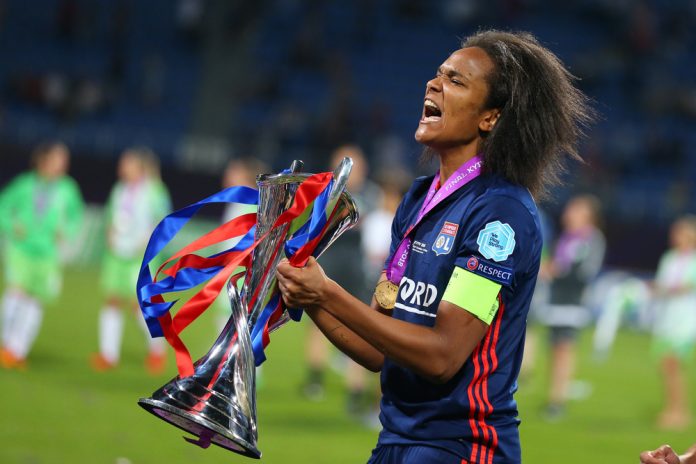 Women's football clubs across Europe are set to receive a €24 million cash boost when the revamped UEFA Women's Champions League comes into effect next season, with the sum to be redistributed to clubs across the continent as part of the new designs.
The new model, which was approved by UEFA's Executive Committee last week, will run from the 2021/22 campaign until 2025, with UEFA estimating that each team in the group stage will benefit from a minimum fee of €400,000.
Furthermore, the European footballing authority has also confirmed that 23% of the total sum will be available through 'solidarity payments' to teams not partaking in the tournament but whose domestic leagues are represented in the Champions League, with the money reinvested into the development of women's football.
Payments will be calculated by how far the clubs representing their respective domestic leagues progress, meaning the better clubs perform, the higher the solidarity payments to fellow member clubs in their league.
Claire Bloomfield, Head of Women's Football at the European Club Association (ECA), remarked: "This is an extraordinary moment in the history of women's club competitions and testament to what a collaborative approach between ECA and UEFA can accomplish.
"The cross-subsidy from men's European club competitions, vastly improved prize money, plus a progressive approach to the competition's new media and sponsorship rights, will significantly change the financial reality for women's clubs throughout Europe."
Moreover, the new model has been bolstered by the first cross-subsidy from the men's Champions League – also undergoing reforms – which is thought to be around €10 million, according to The Guardian.
The move continues the centralisation of the sponsorship and media rights from the group stages onwards in the women's Champions League.
"Today's announcement represents a giant step forward for football," noted UEFA President, Aleksander Ceferin. "The competition's new financial distribution model will strengthen the entire professional women's game across Europe.
"The development of women's football should not be driven by short-term gain but a long-term vision. Thanks to the solidarity payments at the heart of this project and the increased rewards, every last euro generated by the Women's Champions League and even more will go back into the women's game."