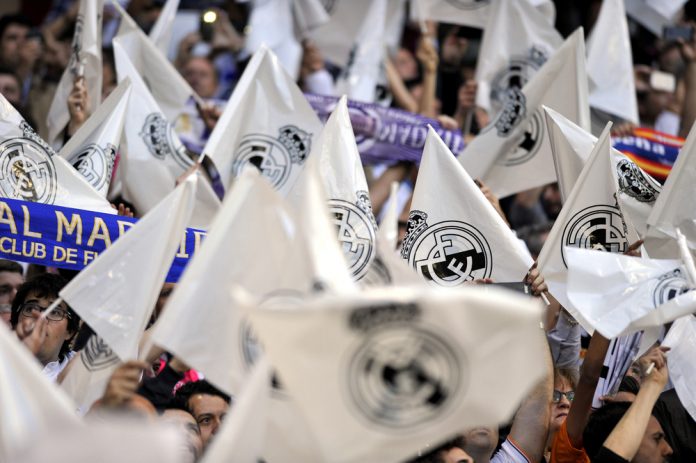 The Spanish LaLiga has triumphed in its legal battle against Real Madrid, after the European giants went up against the footballing authority to commercialise the league's broadcast rights.
A Madrid court ruled that the division would remain with LaLiga's centralised distribution model, after the club attempted to void the rules regarding the sale of broadcast rights. The court also dismissed Real Madrid's request to revoke certain arrangements agreed at LaLiga's general assembly in October 2019, with the club suggesting that they were 'unlawful'.
In addition, the court threw out the claim by the Spanish team which demanded a payment of €23.9 million from the league in broadcast revenue that it stated it was due.
Following its victory, LaLiga said that the decision 'is of great importance', emphasising 'the unequivocal role that LaLiga has in the commercial management of audiovisual rights and the obligation that this entails to guarantee optimal management and investment'.
Real Madrid had also asked that the court force LaLiga to provide more thorough and detailed accounts from the 2018/19 season, particularly the sale of the media rights, but all claims were absolved.
The Spanish footballing authority added: "LaLiga highly values this ruling that revalidates LaLiga's powers to continue working and making use of the main tools that have allowed it to compete on equal terms in the market, preserve and increase the value of audiovisual rights with the consequent benefit for the global ecosystem of professional football."
The news comes in the wake of the collapse of the European Super League (ESL), although Real Madrid President, Florentino Pérez, insisted that the breakaway division is simply on 'stand-by'.
Meanwhile, digital sports streaming service DAZN has renewed its Italian media rights agreement with LaLiga, extending the contract until the close of the 2023/24 season, with the international broadcast rights to the Spanish football tournament marketed by the Mediapro agency.
Dating back to 2018, DAZN's existing deal was due to expire at the end of the current campaign, but the broadcaster has struck an expanded deal which grants the streaming service exclusive rights to all matches.