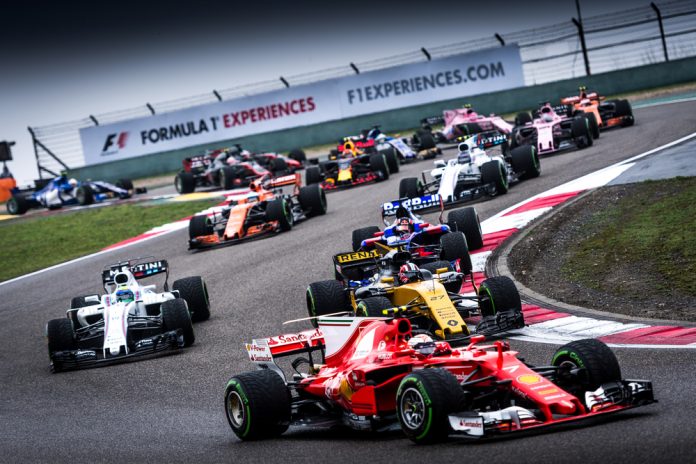 Formula One has bounced back from the financial effects of the COVID-19 pandemic, posting revenues of $180 million for the first quarter of 2021, compared to a figure of $39 million for the corresponding period in 2020.
Publishing its latest accounts, the race series' parent company Liberty Media Corporation disclosed that operating losses were down 76% to $33 million in Q1 2021 compared to $137 million from the first three months of the previous year.
Last year, Formula One suffered record losses of $386 million after being forced to postpone all races in Q1 2020 as a result of the coronavirus outbreak. However, the Bahrain Grand Prix, held in March of this year, gave the racing championship's Q1 2021 results a significant boost.
Moreover, by contrast, a total of $44 million was distributed to Formula One teams in the first quarter whilst they received no cash in the first quarter of 2021.
Liberty Media explained in the report: "Primary F1 revenue increased [to $159 million] in the first quarter with growth in race promotion, media rights and sponsorship fees. This was primarily due to the recognition of race specific and season-based income with one race [the Bahrain Grand Prix] held in the first quarter of 2021 compared to no races in the prior year period. 
"In addition, race promotion revenue in the first quarter of 2021 included proceeds from a one-time settlement related to the cancellation of a race originally scheduled to commence in 2020. Media rights fees also benefited from growth in F1 TV subscription revenue."
Formula One, which classifies revenues into two channels of 'Primary' and 'Other' streams, said it has now reclassified the Primary category to include media and broadcasting rights revenue, along with race-hosting and sponsorship fees.
The accounts added that a total sum of $21 million was derived from 'Other' revenues, with freight and hospitality income streams accounting for the majority of the figure.
It continued: "During the three months ended March 31, 2021, F1 began reclassifying certain components previously reported in Other F1 revenue into Primary F1 revenue to better align with the way it currently evaluates the business. In addition, broadcasting revenue was renamed media rights revenue.
"The more significant components that were reclassified into Primary F1 revenue include fees for F1 TV subscriptions, fees for licensing commercial rights for Formula 2 and Formula 3 races, fees for the origination and support of program footage, fees for broadcast rights for Formula 2 and Formula 3 races and fees for advertising rights on Formula 1's digital platforms."
Formula One added that race promotion revenue included an off-settlement, which was said to be activated by the cancellation of the Vietnam Grand Prix.
Lewis Hamilton claimed his fifth consecutive Spanish title last weekend at the Spanish Grand Prix, owing to some late drama which saw the Mercedes driver overtake Red Bull rival Max Verstappen in the final laps.
Formula One has already added a range of new host cities and promoters to its 2021 schedule, including a stop at the Hard Rock Stadium in Miami Gardens, the home ground of the Miami Dolphins of the National Football League (NFL), with the calendar to be expanded from 2022 onwards.