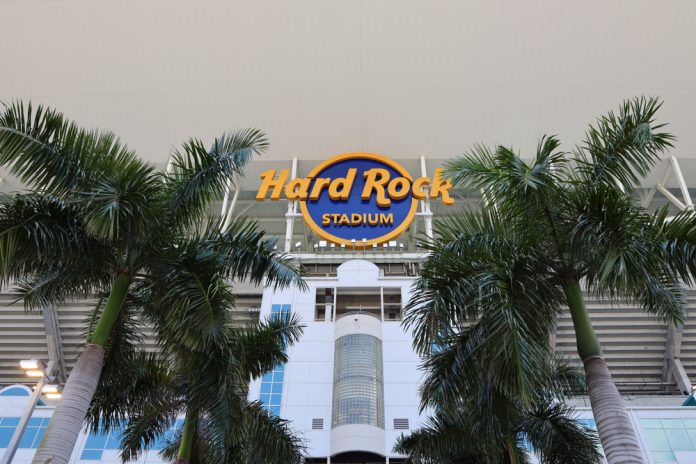 The Formula One calendar will be expanded from 2022 onwards to include two races in the US, including the addition to the Miami Grand Prix.
Under the terms of the 10-year agreement, a race will take place every year at the Hard Rock Stadium in Miami Gardens, the home ground of the Miami Dolphins of the National Football League (NFL).
Stephen Ross, owner of the Miami Dolphins and the Hard Rock Stadium, will cover the costs of track construction as well as general finances for the organisation of the event.
"We are thrilled to announce that Formula One will be racing in Miami beginning in 2022," said Stefano Domenicali, Chief Executive of the motorsports series.
"The USA is a key growth market for us, and we are greatly encouraged by our growing reach in the US which will be further supported by this exciting second race."
Domenicali also confirmed that the event will take place in 'the second quarter of next year', although a specific date has not yet been detailed.
"We have worked with specialist designers to create a racetrack that we, Formula 1 and the FIA believe will provide great racing and we hope to create best-in-class unique fan experiences that are reflective of the diverse and dynamic nature of Miami," said Tom Garfinkel, Hard Rock Stadium Vice Chairman, President, and Chief Executive.
A potential race in Miami had long been discussed, ever since Liberty Media acquired the broadcasting rights to Formula One in 2017. A number of setbacks and delays prevented any formal plans from materialising, including opposition from local residents who expressed concerns about air and noise pollution.
The largest city in the state of Florida will host the second regular Formula One event to take place in the US, as the United States Grand Prix at The Circuit of the Americas in Austin, capital of Texas, has been a fixture since 2012.
However, the two events will not occur back-to-back, a factor described as 'crucial' by Domenicali 'in order to give the right space for both'.