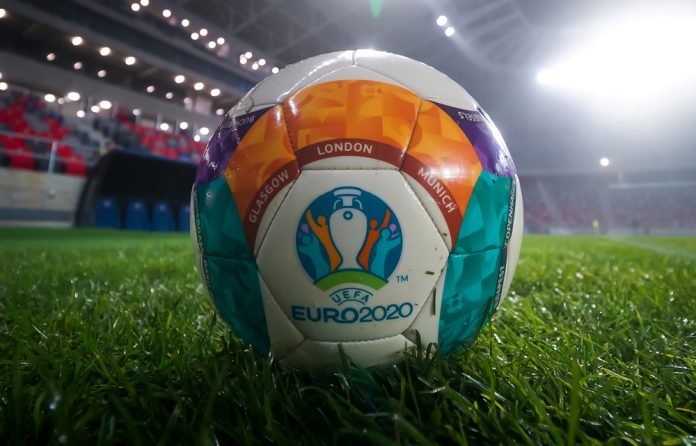 Broadcasters and media outlets screening this year's rescheduled 2020 UEFA European Championships have received calls for the suspension of gambling advertisements during this summer's tournament.
An initiative of the Gambling with Lives charity, the Big Step campaign has received the backing of a group of 60 gambling law reform advocates in its pleas to broadcasters not to show betting advertisements during the rearranged tournament.
Penning a letter to several broadcasters and media outlets covering television, radio and online verticals, including ITV, Channel 4, Channel 5, Sky Sports, BT Sport, talkSPORT, Global Radio, Acast and Stakhanov, the Big Step detailed its suggestions on how to go about promoting the continental competition.
The letter read: "The tournament has been a long time coming and after a tough time for the country, fans should be able to enjoy it without being on the end of gambling advertising, especially given the pressures of the pandemic.
"Whilst we support adults' right to bet should they wish, gambling advertising has no public health benefit and contributes to harm, yet it is nearly impossible to watch or listen to football without being exposed to it.
"Promoting gambling, including products with addiction rates of up to 50%, is a huge contradiction to the good work that football does, and we are concerned that this normalisation is creating a generation of young fans who think they have to bet to watch or listen to a game."
Signatories to the campaign's letter include survivors of gambling-related harm as well as Carolyn Harris MP and Ronnie Cowan MP, the Chair and Vice-Chair of the All-Party Parliamentary Group on Gambling Related Harm (GRH APPG).
In addition, fellow MPs Paul Blomfield, Stuart McDonald and Mark Menzies have also given their support, as well as Christina Marriott, CEO of the Royal Society for Public Health and Louisa Mason, Senior Policy and Communications Executive at the Gambling Health Alliance.
Through campaigning, events and partnerships with football clubs delivering community education and awareness programmes, the Big Step aims to tackle this growing issue.
Notable clubs to have partnered with the programme include League Two side Forest Green Rovers FC, which last week became the first English football club to join the call for a gambling sponsorship ban, as well as Tranmere Rovers FC and Billericay Town FC.
James Grimes, Founder of the Big Step, remarked: "I founded the Big Step as a recovering gambling addict that was hooked in by football betting. I love the game passionately but we cannot let its damaging relationship with gambling advertising continue.
"Football has been a beacon of hope throughout the pandemic and the Euros will be a reason to celebrate as we hope the recovery continues. But they should not be a platform to promote addictive and harmful gambling products."
The letter to broadcasters comes as gambling advertising comes under increasing public and political scrutiny, with a potential ban on sponsorship arrangements between sports clubs and betting operators touted as 'the most likely outcome' of the 2005 Gambling Act review.