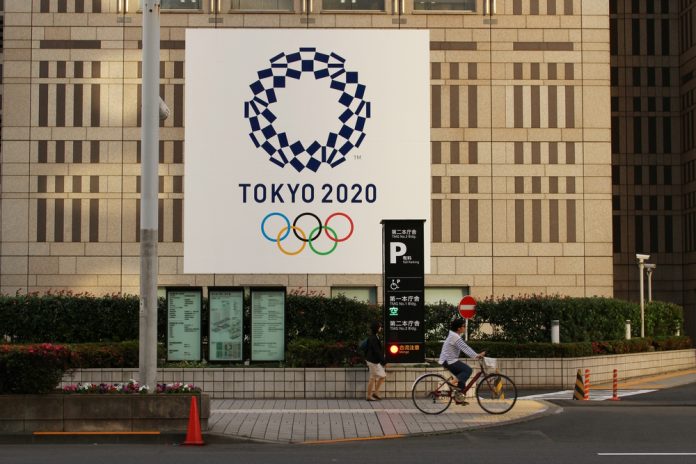 The International Olympic Committee (IOC) has reiterated that the upcoming Tokyo 2020 Olympic Games will not be derailed by public opposition, despite facing growing criticism and calls to postpone the summer event again from athletes and fans alike.
Speaking at a press conference following an executive IOC board meeting, the organisation's Mark Adams, who stood in for the absent IOC President Thomas Bach after his trip to the Japanese capital was postponed, insisted that the Games are still viable, as the opening ceremony edges closer on 23 July.
"We take note of public opinion and we have to pay attention to public opinion, but we will not be totally driven by it," Adams said. "We think at this stage the Games can go ahead, and when there is an amazing moment, that will be reflected in public opinion."
"We are fully concentrated on the last implementation phase of delivering an excellent Games that will really bring the world together. Everything is telling us from the test events and international events that the Games can go ahead and will go ahead."
Earlier in the week it was announced that host nation Japan would be extending the state of emergency for a further two weeks as coronavirus cases continue to surge in the country, prompting calls for the Games to be cancelled.
Notable athletes including Naomi Osaka and Kei Nishikori have voiced their concerns about the staging of the Olympics despite the ongoing health crisis, and opinion polls demonstrated that a significant proportion of the Japanese public are against Games going ahead.
Meanwhile, Olympic sponsor and Japanese automotive manufacturer Toyota has admitted it is also 'conflicted' about its existing agreement with Tokyo 2020 organisers, as public discontent continues to mount on the Games.
Jun Nagata, a senior Toyota executive told investors during an earnings briefing on 12 May: "As sponsors, it breaks our heart to see public discontent aimed at athletes. To be honest, we are conflicted every day over what the best course of action is."
Enlisted as a global Olympic sponsor in 2015, Toyota is set to serve as the mobility partner of the upcoming Tokyo Games, whilst it also acquired presenting partner rights to the Tokyo 2020 Olympic Torch relay.
The carmaker's eight year agreement kicked in during 2017 and continues through to the 2024 edition of the Games in Paris.