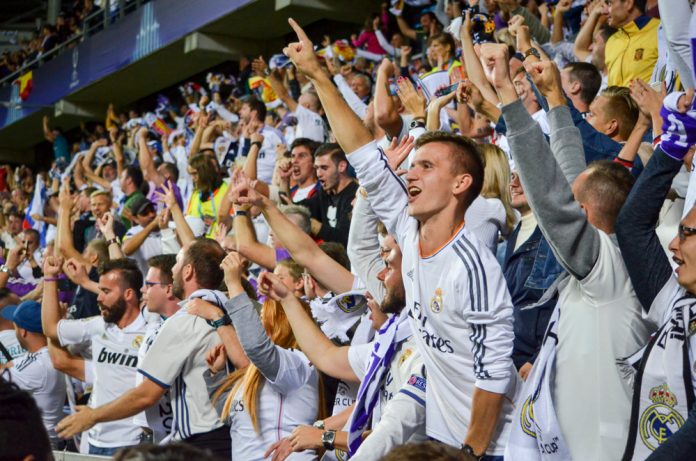 The Spanish government has approved the return of football fans to sporting stadiums at a limited capacity in regions with low levels of COVID-19 infection rates for the first time since March 2020.
Under the new guidance, the top-tier LaLiga and the Segunda División, as well as the top-flight domestic basketball competition Liga ACB, will be permitted to accommodate spectators as part of 'Phase I' of reopening plans.
According to the Minister for Culture and Sport, José Manuel Rodríguez Uribes, clubs will be permitted to fill stadiums up to a 30% capacity, with a maximum of 5,000 fans able to attend fixtures in regions with less than 50 coronavirus cases per 100,000 people.
However, he added that it would be down to the clubs to decide how tickets would be allocated, whether that be a 'a lottery, a system rewarding those with most seniority'.
Uribes told the Inter-Territorial Health Council of the National Health System yesterday: "We will have public back inside the stadiums for football and basketball games. They will be allowed to return in the regions which are in Phase I of the pandemic, where the epidemiological figures are better."
At present, only the regions of Valencia and Galicia fulfil the requirements and will be able to host fans once again, with Valencia's clash against Eibar and Villarreal against Seville able to accommodate fans on Sunday in the penultimate games of the 2020/21 LaLiga campaign.
"The return of the public will be possible in the regions currently in Phase I of the traffic light system," added Health Minister, Carolina Darias. "Members of the public attending these games will need to maintain a distance of 1.5 metre with other people at all times.
"Also, entry and exit of the ground will be staggered and in different sections of the venue. Those attending will not be allowed to eat, smoke and must wear a FFP2 mask, without an exhalation valve. Their temperature will be taken on entry."
In Liga ACB, the government confirmed that measures are in progress to allow fans to attend the play-offs.
Last month, it was announced that Seville would take the place of Bilbao as a 2020 UEFA European Championship host venue, after the Basque Country city was stripped of its duties with fans 'very unlikely' to be able to attend matches.