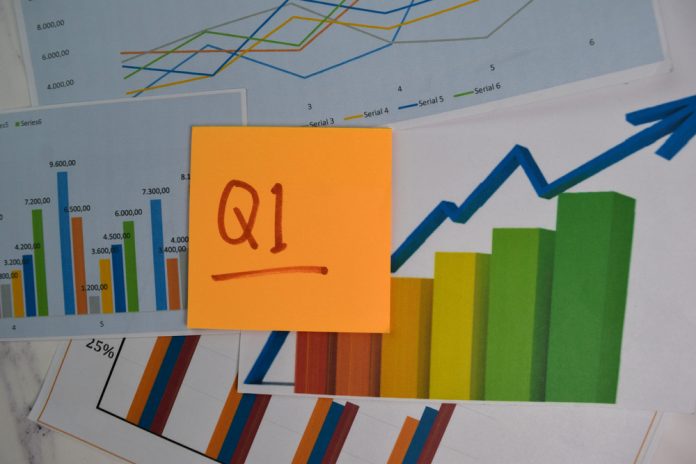 Genius Sports has posted a strong opening to 2021, demonstrating strong growth for the period ending 31 March 2021 in its first quarter trading report, which saw the sports-tech group register a 52% year-on-year revenue increase to $53.7 million.
The positive performance saw Genius raise its full-year 2021 forecasts, as the newly NYSE-listed enterprise targets corporate revenues of $250 to 260 million and adjusted EBITDA of approximately $10 to 20 million.
Q1 trading saw Genius register double-digit metric growth across all core divisions, as its headline Betting Technology unit recorded a 42% increase in revenues to $39 million (Q1 2020: $27.5 million).
The Betting Technology unit's performance was driven by price increases on contract renewals and renegotiations of Genius' official data rights strategy and the expansion of its value-added services for clients.
Period highlights saw Genius secure a six-year strategic partnership with the National Football League (NFL) to become the league's exclusive distributor of commercial play-by-play statistics to global wagering and broadcast partners.
Elsewhere, Genius' Sportstech division registered a 41% increase in revenues to $5.4 million (Q1 2020: $3.9m), driven by expanded services provided to existing sports league and federation partners operating across all tiers of sport.
New customer acquisition across Europe and the Americas saw the Genius Media Technology (Content Services) unit increase its year-on-year revenues by 127% to $9.4 million (Q1 2020: $4.1 million).
Completing its NYSE listing in March, Genius swiftly followed its IPO by announcing the back-to-back acquisitions of free-to-play games studio FanHub and US sports data collection and visualisation specialist Second Spectrum.
Mark Locke, Genius Sports Co-Founder and CEO, noted: "We delivered superb results in the first quarter of 2021, demonstrating our continued excellent momentum and solid execution of strategic commitments.
"There is a significant opportunity to utilise our leading portfolio of official sports data, supported by our unique technology, scale and growing network of industry partners. Our strategy of powering the global sports data ecosystem has supported our growth in the quarter, and we're confident in our ability to continuously improve our end-to-end solution and deliver on our increased guidance for the year."
The firm closed its Q1 accounts by declaring group adjusted EBITDA of $9.3 million, up 400% on corresponding Q1 2020 results of  $1.8 million. The firm lauded its operational leverage and disciplined cost control, enabling it to maintain a trading EBITDA margin of 17.2%.
During the period, Genius welcomed David Levy, former Group President of Turner Broadcasting, as its new non-executive Chairman 'bringing invaluable experience in the global sports and entertainment industry and an incredible track record overseeing Turner's portfolio of premium content'.