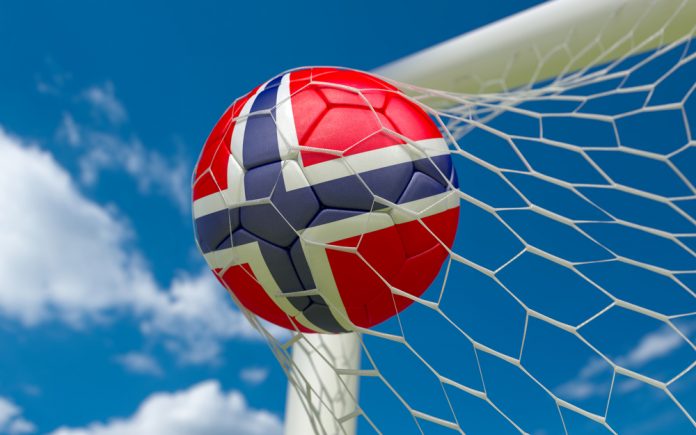 Norwegian Toppserien women's football club Avaldsnes IL has partnered with online sports betting and casino operator Betsson, focused around diversity and supporting its European campaigns.
Avaldenses has performed strongly in European competition in recent years, allowing Betsson to benefit from international exposure as well as domestic, whilst the company will work to provide financial support to its new partner's UEFA Champions League campaigns.
Betsson has detailed that it will support the team's long term goal of establishing themselves as a top team in Europe,', whilst also supporting the club's '#EqualOpportunites' campaign instead of taking on a domestic sponsorship role.
Stian Staveland Nygaard, General Manager of Avaldsnes Elite, stated that the deal with Betsson will play a key role in assisting the club with achieving both its commercial and sporting goals.
"Running a top club aspiring to win the league and to play in the Champions League is expensive," he remarked. "In order to fulfil our ambitions, we depend on strong sponsors backing us, and we are very happy that we landed this agreement with Betsson.
"It is our biggest sponsorship deal of all time and provides stability in these challenging times. The sponsorship market has changed during this last year, and we have had to think differently. Having Betsson as a partner believing in our project allows us to invest, instead of having to lower our ambitions, which would have been the sad alternative."
Ronni Hartvig, Chief Commercial Officer at Betsson Group, added, "At Betsson, we believe in diversity as a key innovation factor in all areas, including sports. We are happy to witness more interest in women's football and we want to be part of that drive.
"We also believe that our brand will get valuable worldwide exposure in future Champions League matches. This is a strategic agreement that we are confident will benefit both parties in the years to come."
Although refusing domestic sponsorship opportunities, Betsson will leverage the partnership to enhance its international marketing strategy, taking advantage of brand exposure via kit advertising in all matches played outside of Norway.
By supporting the '#EqualOpportunities' initiative, Betsson also aims to enhance its social responsibility and diversity initiatives, stating that it is 'further strengthening its female profile by becoming main sponsors of Avaldsnes IL', having already struck deals with female boxers Katharina Thanderz and Cecillia Brækhus.
Hartvig continued: "While we are waiting for Norway to introduce a licensing system that allows us to further invest on Norwegian soil, '#EqualOpportunities' is a great message that we want to support.
"For us, '#EqualOpportunities' also has another connotation as it's in line with our work for Norway to follow most of Europe by offering us an equal opportunity by introducing a licensing system."
In men's football, the NASDAQ-Stockholm registered operator recently secured an agreement with Chile's national football team, becoming the first official betting partner of La Roja ahead of the qualification battle for the 2022 FIFA World Cup.