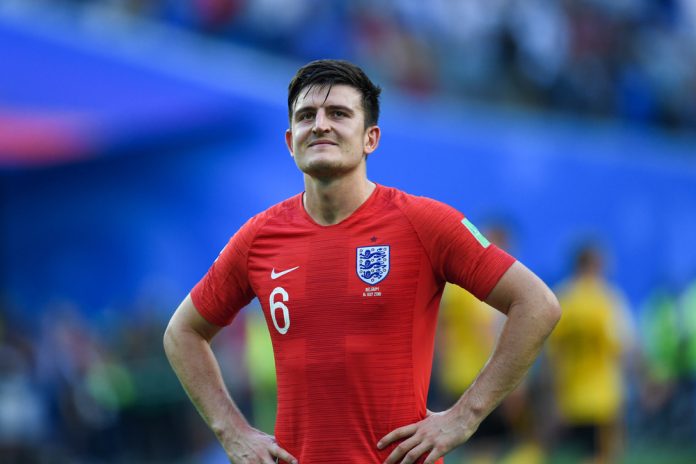 Manchester United star Harry Maguire has been appointed as brand ambassador of UK-based esports organisation, Semper Fortis Esports.
Through the role, the 28-year-old will promote the organisation through social and digital platforms, whilst interacting with fans, and using his 'experience in traditional sports' to inform and advise the company.
Under the terms of the collaboration, the England international and Sheffield-born defender will be paid through warrants that will enable him to purchase shares in Semper Fortis Esports after a 12-month period.
"When I'm not on the pitch and training one of my favourite ways to relax is playing online against teammates and friends. It has been a great way to pass the time, particularly in lockdown," said Maguire.
"When I was approached by Semper Fortis to become one of its ambassadors I was really intrigued about what they are looking to achieve in gaming and esports. As an athlete, I understand the pressures of a competitive environment and I am excited to share my experience of competing in the world's biggest leagues with Semper Fortis. We already have lots of exciting projects in the pipeline for this year, so watch this space."
Maguire's appointment follows hot on the heels of the capture of Everton FC starlet Dominic Calvert-Lewin, who joined the Semper Fortis Esports' brand ambassador pool last week, with the organisation seemingly following the footsteps of fellow publicly listed Guild Esports, which is backed by footballing icon David Beckham.
Semper Fortis Esports currently competes in the Rocket League via a team called Top Blokes, that is a member of the Rocket League Championship Series (RCLS).
Kevin Soltani, CEO of Semper Fortis Esports, added: "Harry, like Dominic, is one of the country's highest regarded professional footballers, who represents the England national team and Manchester United.
"We are delighted to have brought both Harry, and last week Dominic, on board as ambassadors and will be spending time working with them in the short term to achieve our stated aims. We may in the medium term look to sign further brand ambassadors in line with the high standards that we have set ourselves with Dominic and Harry."