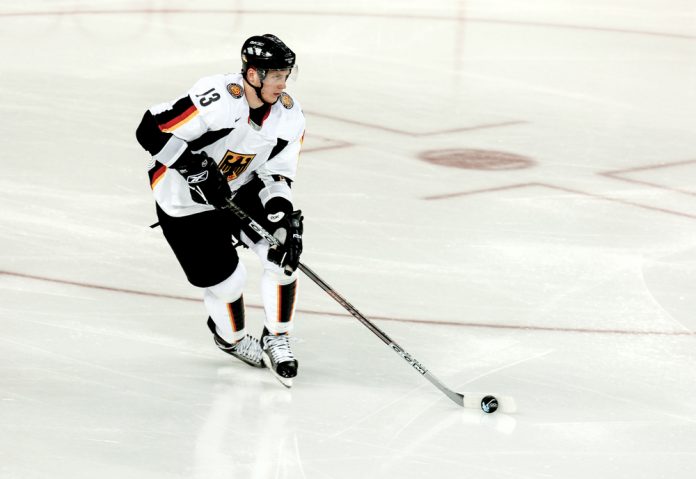 Automotive manufacturer Skoda will continue as the sponsor to the German Ice Hockey Federation (DEB) after the two parties extended their agreement, expanding Skoda's presence within the sport.
The deal, which was brokered by the Infront agency, will see Skoda's logo remain on the front of the German national ice hockey team's jerseys and in the centre circle of the arena throughout the Germany Cup and home international fixtures.
As the official automobile and premium partner to the DEB, the firm will also supply the DEB with 21 of its vehicles.
"The Skoda fleet makes us reliably mobile so that we can do our job properly," said DEB President, Franz Reindl. "In particular, our national coaches, club supervisors and team managers make full use of the advantages of modern vehicles all year round."
Skoda first partnered with the DEB in 2006 in a deal which ran until 2010. The car manufacturer linked up with the organisation again in 2017, the same year that it celebrated the 25th anniversary of its association with the International Ice Hockey Federation (IIHF).
Earlier in January, Skoda threatened to withdraw its support from the 2021 Ice Hockey World Championship, which was set to be co-hosted by Belarus, due to the country's human rights record. However, the IIHF stripped Minsk of its duties and granted Latvia sole hosting rights.
Last week, the firm expanded its regional presence in the Indian market, forming a partnership with three-time Indian Premier league (IPL) champions the Chennai Super Kings.