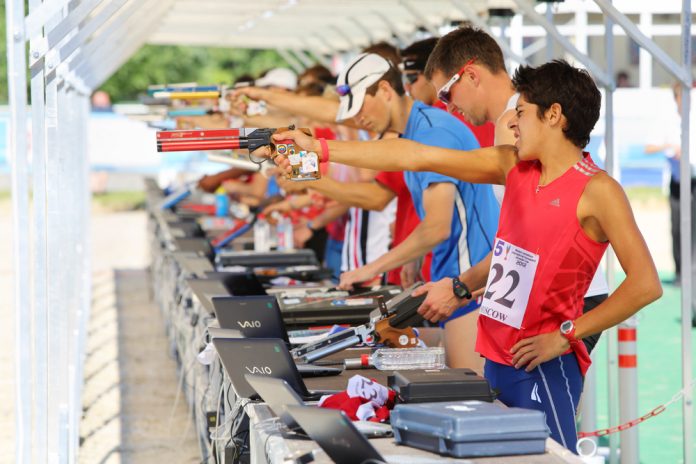 The International Modern Pentathlon Union (UIPM) has chosen Cairo as the new host of the 2021 Pentathlon and Laser Run World Championships.
The Egyptian capital is set to stage the tournament from 7 to 13 June, which will give athletes a final chance to qualify for the rescheduled 2020 Tokyo Olympic Games.
In a statement, the UIPM said the decision 'is another demonstration of Egypt's hosting capacity', with the country also granted the hosting rights to the UIPM 2021 Junior and Youth World Championships later in July.
On Tuesday, it was confirmed that the tournament had been removed from Minsk, Belarus after 'closely monitoring developments' in the country and opting to protect the 'future development' of the sport.
However, UIPM President, Klaus Schormann, did not rule out the country hosting a future edition of the Pentathlon and Laser Run tournament instead.
Meanwhile, the International Ice Hockey Federation (IIHF) is yet to make a decision on the 2021 Ice Hockey World Championship after relieving Belarus of its co-hosting duties for the tournament.
The governing body turned down an offer from Lithuania to stage the tournament alongside neighbouring Latvia but is still in talks with Denmark, Latvia and Slovakia over plans for the Championship.