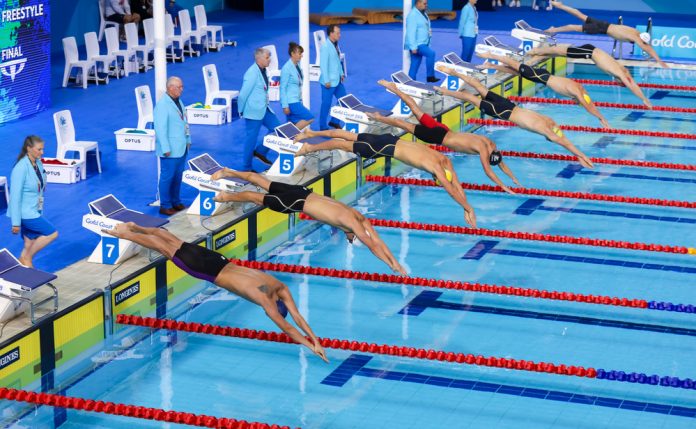 President of the Commonwealth Games Federation (CGF), Louise Martin, has revealed plans to downsize the Commonwealth Games after the 2022 Birmingham edition, declaring that the event is 'not sustainable' anymore in an interview with Inside the Games.
As part of the plans for change, the CFG has already begun a complete review of the sports programme, with concerns that Birmingham 2022, which will feature 270 medal events, 19 sports and 4,500 athletes, has become too dilated.
Birmingham 2022 will represent the first ever major multi-sport event in history to have more women's medal events than men's, whilst there will also be the largest Para sports programme in the Games' history, with eight sports being held.
In addition, according to Martin, who is serving her second term in the role, the Games need to become 'smaller, easier and less costly to host' and appeal to a younger demographic and audience.
"We can't stay as we are – it's not sustainable. We have to move on, we have to modernise," said Martin," she told Olympic news website.
"In my opinion Birmingham will be the last one of this size. In the future it will be more in keeping with what the country it's going to wants."
She added: "We have to keep reviewing our sports, we have to stay relevant to where we are at the time," said Martin.
"It's no good any more to sit back and say 'We've always done it this way.'"
It is also thought that the overhaul could entice more bidders for the 2026 edition of the Commonwealth Games, with the CFG yet to receive official bids from countries, despite Australia, Canada and Sri Lanka said to be among the nations eyeing the tournament.
Birmingham was awarded the 2022 version of the Games in 2017 after the South African city of Durban was forced to pull out due to financial issues. Scotland's Glasgow and Australia's Gold Coast staged the 2014 and 2018 events respectively.
However, the CFG is hoping that the changes will attract more interest from Asia and Africa, with the two continents having only hosted the competition once between them, although Durban's bid would have marked the first time Africa staged the tournament.
"We're going through a sticky patch at the moment, yes, because of all the vagaries of COVID-19 and cost-wise, but in the future I see the Commonwealth Games going from strength to strength in a completely different way to the way it's been done in the past," said Martin. "Modernise it, change it."