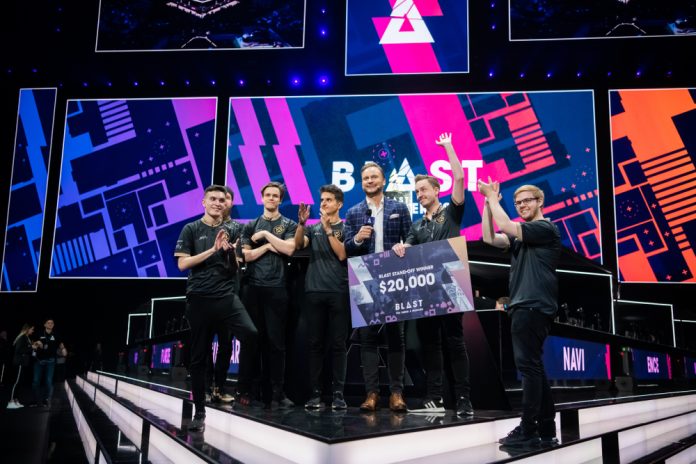 Swedish esports organisation Ninjas in Pyjamas (NIP) and cryptocurrency infrastructure company Mercuryo have teamed up ahead of the BLAST Premier Spring Finals.
As part of the link-up, NIP and Mercuryo will work together to 'onboard the esports community to the future of finance'.
Furthermore, the partnership will facilitate a video content series of three episodes, focusing on how Mercuryo can boost performance and the similarities between gaming and the crypto sphere.
"We're so excited to start working with Mercuryo during our BLAST Premier Spring Finals campaign," remarked Ryan Tinslay, Senior Manager Strategic Partnerships at Ninjas in Pyjamas. "It's no secret that cryptocurrencies have continued to rise as both a payment and investment model, with increased availability to use crypto across more and more vendors globally.
"It's still an area that can seem daunting for many to get into and really understand. That's why we're partnering with Mercuryo – to offer our fans the opportunity for a more secure, low-cost and easier way to transfer any of their fiat currency into crypto."
Growing cryptocurrency infrastructure company Mercuryo provides global access to fast, secure, and affordable money transfers. Working together with industry leaders, Mercuryo has designed a range of payment solutions to accelerate growth and boost businesses worldwide.
"This partnership with Ninjas in Pyjamas is crucial for us as a company and the entire fintech industry," added Petr Kozyakov, CEO at Mercuryo.
"Esports and fintech have a lot in common; passion, problem-solving, and the ability to think several steps ahead. In gaming, this set of skills can secure victory. In the financial industry, they help drive innovation."
Mercuryo has already taken its first steps into the sports sponsorship scene, having inked a deal with Swansea City back in January – a deal earmarked as an 'important step' for the firm as it eyes further commercial opportunities.