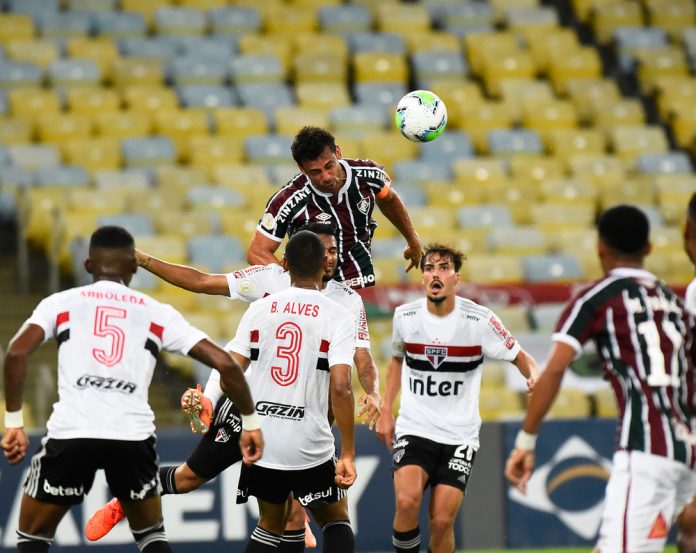 Sports broadcasting agency 1190 Sports has inked a distribution deal with digital sports platform and Suning Sports Media-owned PP Sports, to bring the top-tier Brasileirão Championship to fans of the sport in China.
As part of the tie-up, PP Sports will have exclusive access to three games per round of Serie A of the current championship's season through the final in December 2021. In addition PP Sports subscribers will have access to highlights, along with additional coverage and interviews with the high-profile players of each match.
"This agreement represents an important milestone for the Brasileirāo, which continues to expand its presence in the Asian continent as well as globally," said Hernán Donnari, CEO and Co-Founder of 1190 Sports.
"PP Sports, as the leading sports event operating platform in China, has a very vertical user base and broad experience in event operation. We are delighted to bring the best of Brazilian football to China through PP Sports, a market with more than 300 million fans and where the appetite for quality soccer is growing steadily."
At present, 1190 holds the international broadcasting rights to the free-to-air, pay-television and pay-per-view and digital platforms outside of Brazil for Series A and B of the Brazilian football championship from 2020 to 2023.
The Brasileirão, on the other hand, is distributed to over 100 territories – now including China.
"We are looking forward to building this business relationship with 1190 Sports, starting with the Campeonato Brasileiro Série A," added Mr. Wang Dong, CEO of PP Sports. "Soccer is one of the most watched sports in China. Brazil, as the winner of five World Cups, has a huge fan base in China.
"Through this partnership with 1190 Sports, we hope to bring exclusive events and exciting contents to our domestic fans. We hope to promote the excellent South American soccer events to more sports fans."
Most recently, 1190 Sports announced a merger with Global Sports Rights Management (GSRM) to create a new company focused on management and commercialisation of sports rights, including broadcasting, image and distribution.