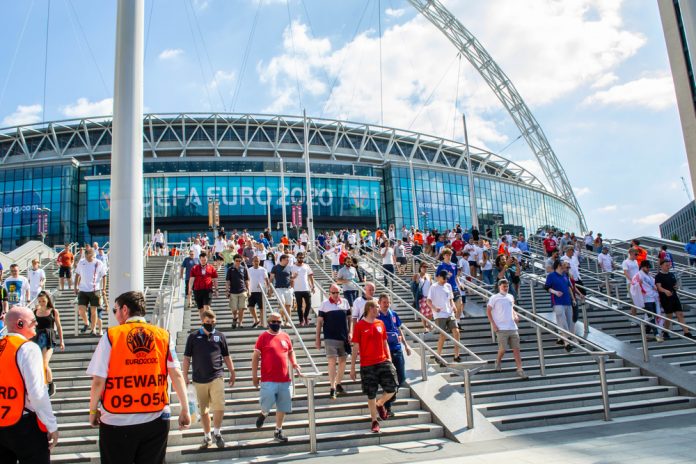 The number of television betting adverts shown on ITV during the 2020 UEFA European Championships has reduced by almost half compared to the 2018 FIFA World Cup, new figures have shown.
According to data released by the broadcaster, a total of 85 such ads appeared on ITV and ITV4 during the Euro 2020 group stages – 47% less than the 161 betting adverts shown on the same channels during the group stage of the last World Cup three years ago.
According to ITV, that works out at 3.7 ads per live match at this year's tournament, compared to 6.9 in 2018, as a result of the whistle-to-whistle ban introduced by Betting and Gaming Council (BGC) members in 2019.
"These figures are testament to the success of the whistle-to-whistle ban and the continued drive for higher standards introduced by the regulated industry since 2019," said Michael Dugher, Chief Executive of the BGC.
"At the start of the tournament, we had the same siren voices from the usual suspects in the anti-gambling lobby making dire warnings about people being 'bombarded' with betting ads and calling for a ban.
"I'm pleased that calls from prohibitionists to ban TV betting ads are baseless and not backed up by the evidence, with the Government themselves also acknowledging that independent research 'did not establish a causal link between exposure to advertising and the development of problem gambling'."
Under the ban, TV betting commercials cannot be shown from five minutes before a match kicks off until five minutes after it ends, before the 9pm watershed.
A report last year found that the restrictions led to a 97% reduction in the number of such ads seen by children at that time.
Dugher continued: "Nevertheless, the significant reduction in the number of betting commercials during the Euros, when compared to the last World Cup, is further proof of the commitment by our members to raising standards – while also promoting safer gambling, unlike the unsafe, unregulated black market that employs no one, pays no tax and makes no contribution to the economy or many of our much loved sports."
The publication of the statistics follow on from calls from the Big Step campaign for ITV bosses to ban gambling advertising during this evening's Euro 2020 semi-final clash between England and Denmark, citing the fact that it is estimated that over 20 million people across the UK watch the England national team, including many children.
Prior to the tournament, the broadcaster vowed to 'significantly reduce' the amount of gambling advertising shown on its network during the month-long tournament, but the initiative, which is a part of the Gambling with Lives charity, has called for a complete blackout during the highly anticipated showdown.