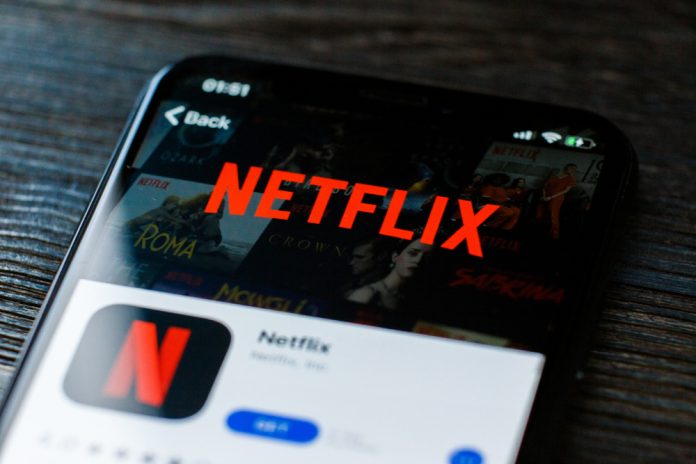 Netflix could branch out into live sports programming in the future, with the company 'open to' the possibility of exploring the benefits of the market, according to Ted Sarandos, the streaming service's Co-Chief Executive Officer and Chief Content Officer.
In the production company's Q2 2021 Earnings Call, Sarandos was quizzed on why Netflix hasn't 'historically been keen on buying sports rights'.
However, Nidhi Gupta, Fidelity Investments Analyst, pointed out the success that the streaming platform has enjoyed with sports-related programming such as its Michael Jordan documentary, 'The Last Dance', and its popular Formula One series, 'Drive to Survive' – which was re-commissioned for a fourth series in April.
"Our success with the sports-adjacent properties, like the F1 Drive to Survive, Deaf U and certainly the Michael Jordan doc, those are all examples, I think, of the platform and what it can do to build enthusiasm on what is already viewed to be an enormous business," Sarandos explained.
"Drive To Survive expanded the audience for Formula 1 racing pretty dramatically, both in live ticket sales and TV ratings and merchandise sales, all those things. And I think that that can be applied as long as the storytelling is great.
"So what's good about this for us is that we could apply those same kinds of creative excellence to the storytelling behind those sports, the personalities behind those sports, the drama that happens off camera.
"And fans, not only deep fans are compelled to see more but also can bring new folks into the sport. So we think it's pretty exciting. We think it's — we'll continue to explore it. We have this incredible documentary on Naomi Osaka that's — just came out this week. That's another example of this that can really broaden the fandom for the tennis world, particularly going into this exciting period of the Olympics."
Gupta, who questioned whether Netflix could eventually become a 'key destination for sports-related content over time', likened Amazon Prime Video's acquisition of sports rights.
However, she noted that outside of the 'big American sports', which have witnessed significant cost escalation, there are more niche sports in international markets where there could be 'good ROI on owning the live air rights'.
Sarandos continued: "​​Look, I don't know that those sports suffer from being under distributed, so I don't know that we would bring that much to them. And just to be clear, I've reiterated this a lot, but I'm not saying we'll never say never on sports. It's just what is the best use of about $10 billion. And I think that's what it's going to cost to invest meaningfully in big league sports.
"And that pricing has only gone up since I started saying that, so I believe that that's likely to hold. But again, I don't think it's because those other sports are niche because they're underdistributed and that we could bring a lot to them.
"Our fundamental product is on demand and advertising free, and sports tends to be live and packed with advertising. So there's not a lot of natural synergies in that way, except for it happens in television.
"So when it becomes the best use of that next tranche of investment, we definitely would be open to it."