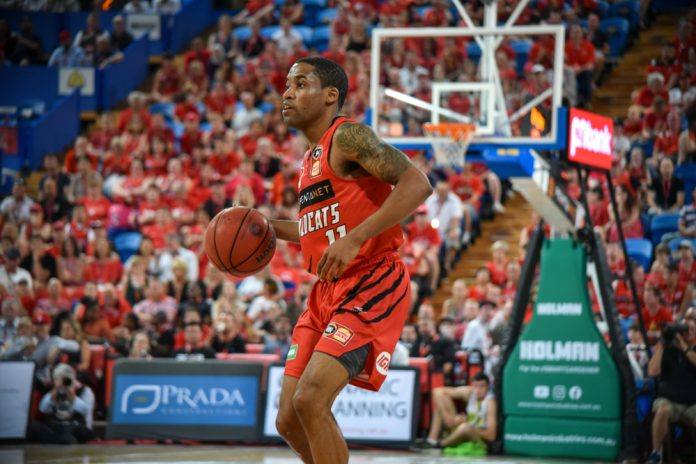 The Australian National Basketball League (NBL) has sealed a new 'ground-breaking' three-year media rights arrangement with Foxtel, ESPN and News Corporation Australia, in what has been described as 'a watershed moment' for the competition.
Under the terms of the three-season extension, which runs from 2021/22 to 2023/24, each game of the NBL season, including the finals, will be screened live on ESPN and streaming service Kayo.
According to the Brisbane Times, the trio of broadcast agreements are valued at more than $45 million. The new agreements aim to 'significantly amplify the reach of the league to attract new audiences, and provide more content, game analysis, engagement and general coverage' of the NBL.
Patrick Delany, Foxtel Group CEO, explained: "We have a long and rich history with the NBL and over the years we have seen the players, coaches, clubs and national participation in the sport go from strength to strength.
"Our partnership with ESPN allows us to use the growing scale of our Foxtel and Kayo sports platform to significantly build audience engagement."
The NBL, which has seen television audiences grow by 72% over the course of the last six seasons between 2014 and 2020, previously partnered with ESPN and free-to-air broadcaster SBS under the terms of two-season agreements, spanning 2019/20 and 202021.
The league is also said to be on the lookout for a free-to-air partner, with SBS still under consideration.
"This is the biggest deal in the history of the NBL," remarked NBL Owner and Executive Chairman, Larry Kestelman. "It is a big win for basketball fans and will result in a huge uplift in the coverage and exposure of our competition across a variety of major media networks and digital platforms.
"This is a proud and exciting day for the NBL which will now be able to leverage the power of Disney and ESPN, the Foxtel Group, as well as News Corp Australia, to gain an even bigger following and grow our game like never before.
"On behalf of the clubs, we sought, identified and secured true media partners who we felt would really invest in the league, and align with our ambition to take the coverage of our game, in Australia and New Zealand, to the next level."