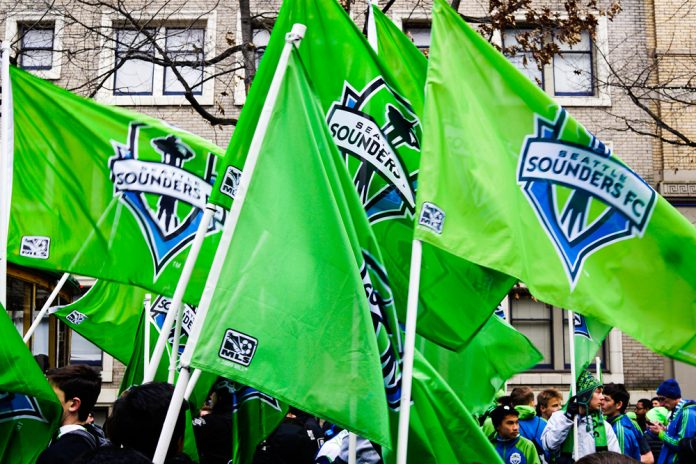 Seattle Sounders has named global tech wellness company Therabody as the official recovery partner of the Major League Soccer (MLS) franchise, marking the firm's first formal collaboration with a men's professional football club in the US.
The partnership provides Sounders FC's players and training staff with access to Therabody's 'cutting-edge' devices and education sessions with performance and wellness experts from Therabody University, the company's educational division.
"Sounders FC has always prided itself on innovation, ingenuity and exploring all available avenues to help our players perform to their highest levels," explained Sounders FC General Manager and President of Soccer, Garth Lagerwey.
"This partnership with Therabody encompasses these values and will be another invaluable resource as we work toward bringing more championships home to Seattle. Our training staff is excited to come together with Therabody's products and specialists to give every player the best and most advanced treatment possible."
In addition, the collaboration will also include a special insider content series to allow supporters of the club behind-the-scenes looks into the club's training and recovery processes.
"Our medical and performance staff is responsible for keeping players performing their best over the course of a very long season, and we're thrilled to join with Therabody on that mission," added Sounders FC Vice President of Sports Medicine and Head Athletic Trainer, Chris Cornish.
"The team already loves using the Theragun and RecoveryAir Pro devices in their recovery routines and this partnership gives me and my staff an even greater ability to support the needs of our athletes, from at the training grounds to on flights to in-home. We're looking forward to the many ways that Therabody and its products will contribute to the club's success going forward."
Therabody has already partnered with top footballers Romelu Lukaku and Cristiano Ronaldo, along with major teams, as the company continues its foray into sports sponsorship.