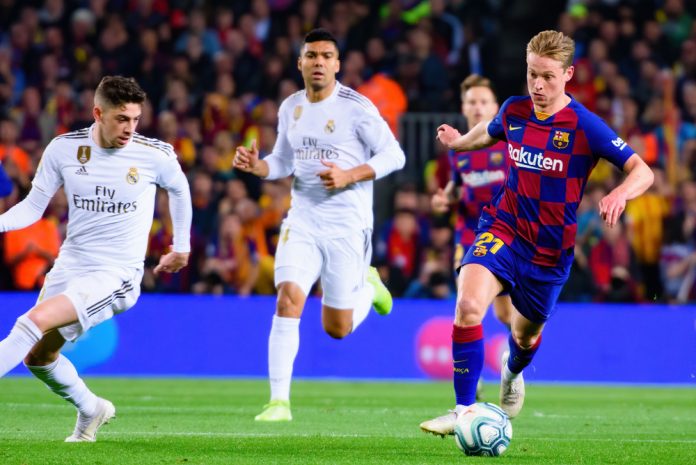 UEFA has rejected a Madrid court's decision on Friday which ruled that the European football governing body should drop any disciplinary proceedings against clubs involved in the controversial European Super League (ESL) proposals.
However, according to The Times, a source close to UEFA reaffirmed that the organisation has 'no intention' of fulfilling the order from the European Court of Justice, which ruled that UEFA must publish on its website that it has dropped all penalties – financial and sporting – against the clubs involved.
Furthermore, UEFA has also been ordered to inform the Premier League and the Italian Football Federation (FIGC) to drop any sanctions against clubs, after the FIGC ​​threatened to expel Juventus from the Italian top-flight.
Of the 12 ESL founding members, just three remain: LaLiga's FC Barcelona and Real Madrid, and Juventus of Serie A.
The 'big six' Premier League teams have already agreed upon a £22 million 'goodwill' settlement fee with the division to 'draw a line under' the proposals, after Manchester United, Manchester City, Chelsea, Arsenal, Tottenham Hotspur and Liverpool backed out of the breakaway league.
The trio of remaining clubs released a statement following the court ruling, blasting UEFA's 'monopolistic' hold over European football and insisting that they will still push through with plans and 'keep developing' the Super League.
"We have the duty to address the very serious issues facing football: UEFA has established itself as the sole regulator, exclusive operator, and unique owner of rights of European football competitions," a joint statement from Barcelona, Real Madrid and Juventus read.
"This monopolistic position, in conflict of interest, is damaging football and its competitive balance. As shown by ample evidence, financial controls are inadequate, and they have been improperly enforced. Clubs participating in European competitions have the right to govern their own competitions.
"We are pleased that going forward we will no longer be subject to ongoing UEFA's threats. Our aim is to keep developing the Super League project in a constructive and cooperative manner, always counting on all football stakeholders: fans, players, coaches, clubs, leagues, and national and international associations."