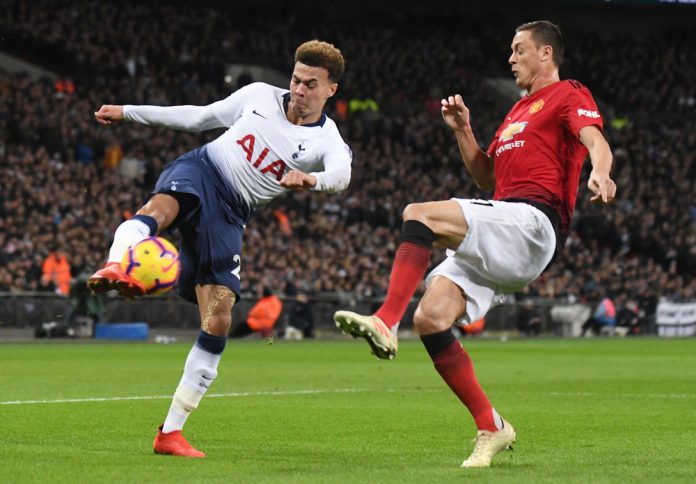 The 'big six' Premier League teams that agreed to join the European Super League (ESL) have agreed upon a £20 million settlement fee with the league to 'draw a line under' the controversial proposals, Sky Sports has reported.
According to Sky, the figure equates to around £3.5 million per club, with the Premier League expected to make an official announcement in due course.
Manchester United, Manchester City, Liverpool, Arsenal, Chelsea and Tottenham Hotspur all breached rule L9, which requests that shareholders gain written approval to participate in any new competition, by signing up to play in the breakaway tournament mid-way through April.
The proposals for the new continental league quickly collapsed when clubs began facing extreme backlash from supporters.
Furthermore, Sky sources added that the aforementioned clubs will face 'swingeing' sanctions of more than £20 million each and a 30-point deduction for similar transgressions by signing up to a breakaway league in the future.
Of the dozen clubs from the Premier League, Serie A and LaLiga that agreed to join the league, just three remain – Barcelona, Real Madrid and Juvetus.
UEFA has already initiated disciplinary proceedings against the trio, after agreeing to reintegrate the Premier League contingent, along with AC Milan, Inter Milan and Atletico Madrid, back into the continental governing body's fold.
However, the rebelling clubs released a statement reaffirming their 'absolute rejection of the insistent coercion that UEFA has been maintaining towards three of the most relevant institutions in the history of football'.
Meanwhile, the individual leagues have taken steps to avoid a repeat of the breakaway division, with the Premier League introducing an owners' charter, whilst the Italian top-flight approved the creation of a new 'anti-Super League' rule.
In addition, the Premier League has now put further measures in place to safeguard the future of English football, with the size of the fines said to be 'comparable' to those agreed with UEFA, which will see nine of the 12 clubs involved in the proposals contribute a combined figure of £13 million towards a 'gesture of goodwill', including youth and grassroots football.
However, following 'heated discussions', it was reportedly decided that Premier League's penalties will be paid in a straight cash sum, as opposed to a percentage of the broadcast income generated next season.